[ad_1]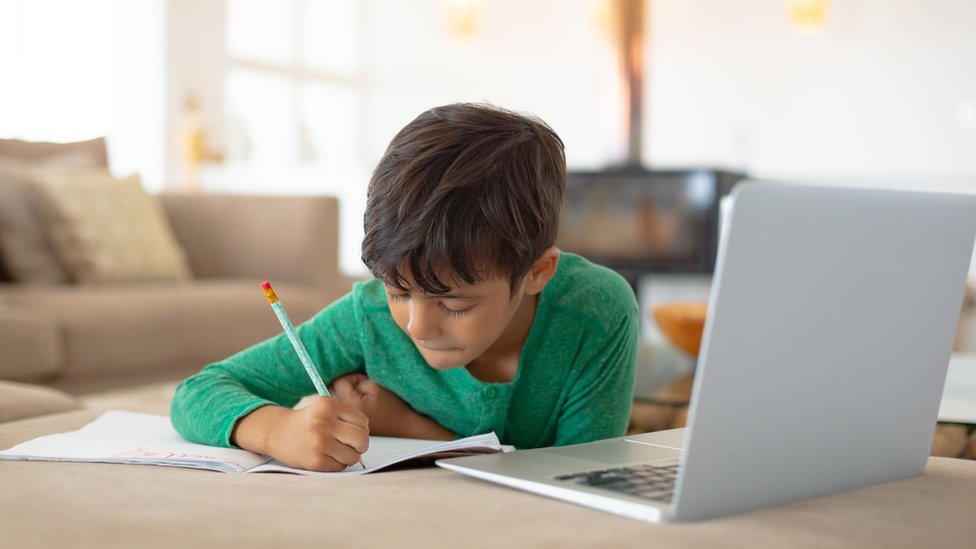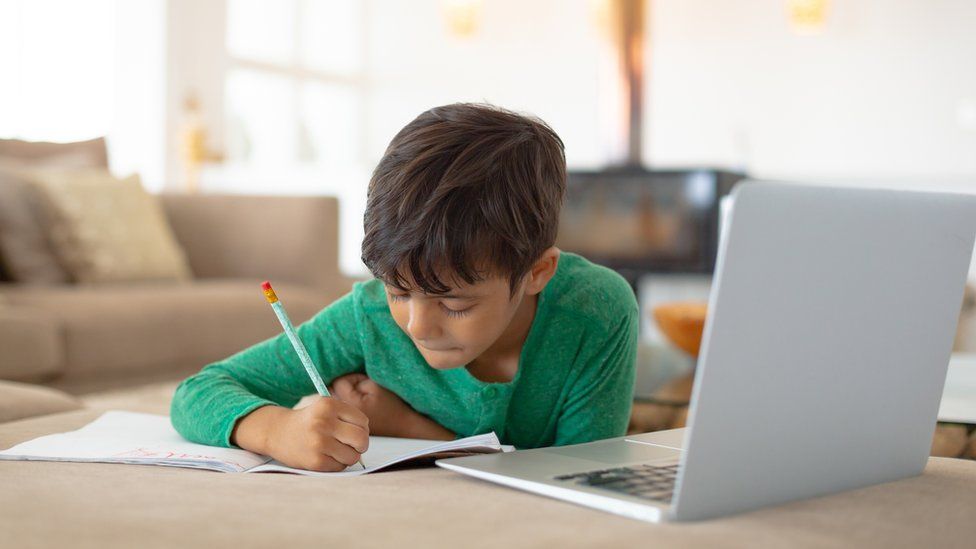 A Microsoft issue which is affecting school pupils in Scotland during their first days of home learning could take several weeks to resolve.
The firm is "a few weeks away" from implementing a permanent fix to the "join" button on Microsoft Teams, according to Education Scotland.
There was also reports of delays within the chat function.
It comes after a separate Teams issue affected pupils across Scotland.
Various schools reported the technology was running slowly or not at all on Monday. Education Scotland said this problem had resolved later that night.
First Minister Nicola Sturgeon said the government was continuing to liaise with the company to resolve problems.
'National issue'
Microsoft Teams is one of the main platforms being used for remote learning with schools shut to most pupils until at least the beginning of February.
In December, the firm received complains about problems with the 'join' button and the chat update, which the Scottish government says still affects a "small number of users".
Then on Monday, a number of schools, pupils and parents reported the technology running slowly or not at all.
Microsoft said engineers were working to resolve the problem. When pressed on whether demand as a result of home schooling was causing the issue, the firm declined to comment.
On Tuesday one primary school in Edinburgh sent parents a text saying: "Microsoft is still having some issues with Teams application. This is a national issue and will hopefully be resolved soon."
The BBC has approached Microsoft for an update but has yet to receive a response.
Education Scotland, the Scottish government agency responsible for improving education, said in an update on its website that it was continuing to work with the firm.
The post read: "We have continued to work with the Microsoft technical team to resolve the intermittent fault with the join button which has impacted a small number of users.
"We can confirm that Microsoft are a few weeks away from implementing a permanent fix for this. In the meantime please continue to use the manual workaround and where we can expedite any work we will do so.
"We had received a small number of reports of delays within the chat function during some meetings. Microsoft are investigating ways to improve the user experience however it is working as designed.
"There are changes to operational use which can be implemented by our users to help improve their experience. Should anyone need assistance with this please contact the helpdesk for further information."
'Clearly making things difficult'
Ms Sturgeon reiterated during Tuesday's daily briefing that the issue was "not just affecting education or just affecting Scotland".
She said her cabinet had received a brief report on the issue from the education secretary that morning.
"We continue to be in discussions with Microsoft," she said. "Microsoft have given assurances that this is being resolved and hopefully will be resolved soon.
"It is not an issue with Glow, a Scottish government resource."
Glow gives users access to Microsoft Office 365 – which includes Teams – and G Suite apps such as Google Classroom. Local authorities decide which they use between Microsoft and G Suite.
Ms Sturgeon added the Microsoft issue was "clearly making things more difficult than they already" are for parents, young people and teachers.
The BBC is not responsible for the content of external sites.
[ad_2]

Source link