There are many people working in an organization. It becomes difficult at times to communicate and manage the tasks.
The availability of project management tools can reduce communication gaps and help in managing teams. Ultimately it will result in more growth and success for your business.
However, try to know your business requirements first. If you are not clear about your company goals, then the probability of choosing the wrong tool is high.
Overview of Free Project Management Tools: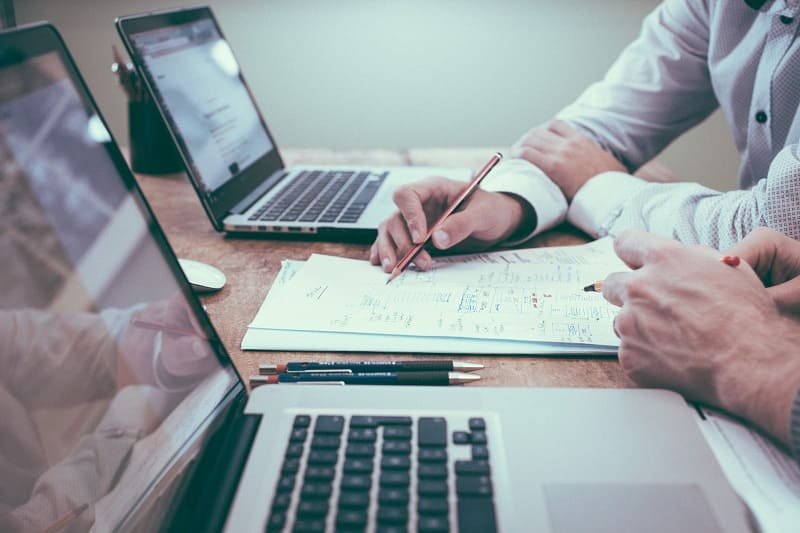 Many businesses want to organize their teams but do not know which project management tools will best suit their needs. Some business owners are confused about the features. Others don't find the price range justified for the tool.
Features and prices are the main concern of every business that is in search of a business management tool. It is important to know the pros and cons of each tool before considering them.
| | | |
| --- | --- | --- |
| Software | Free Trial | Paid Plans |
| Asana | Yes | $10.99-$24.99 per month |
| Trello | Yes | $12.50 per month |
| Airtable | Yes | $10-$20 per month |
| Teamwork | Yes | $5.99-$19.99 per month |
| Wrike | Yes | $9.80- $24.80 per month |
| Monday.com | Yes | $8- $16 per month |
| Zoho Projects | Yes | $4-$9 per month |
| MeisterTask | Yes | $6.4-$11.99 per month |
| GoodDay | Yes | $5-$6 per month |
| nTask | Yes | $2.9-$4 per month |
10 Free Project Management Tools for Small Businesses worth trying:
Below are the top 10 free tools for small businesses:
Asana:
It is an easy-to-use tool, apart from the general features. Asana's free plan lets up to 15 people work together and make an endless number of tasks, projects, notes, activity logs, and files (up to 100MB each).
Asana is an agile tool that lets you improve workflows and find bottlenecks and backlogs quickly. It is made up of jobs, which can be put together to do bigger projects and given to different team members. The tool's screen has a variety of views, such as Kanban, board, Gantt chart, and schedule.
Features:
Task Management: Create tasks, assign them to team members, set due dates, add descriptions, and attach files.
Project Organization: Organize tasks into projects, set priorities, and create sections or categories within projects for better organization.
Collaboration: Communicate and collaborate with team members by commenting on tasks, mentioning teammates, and attaching files.
Project Tracking: Track project progress with visual timelines, milestones, and dependencies to ensure projects stay on schedule.
Calendar View: Get a clear overview of tasks and project deadlines in a calendar format to manage time effectively.
Customizable Workflows: Create custom templates, rules, and automation to streamline workflows and automate repetitive tasks.
Team Management: Create teams, invite members, and assign roles and permissions to control access and manage team collaboration.
Integrations: Integrate with other tools and apps such as Slack, Google Drive, and Microsoft Teams to streamline workflows and enhance productivity.
Reporting and Analytics: Generate reports and view analytics to gain insights into project performance, team workload, and progress.
Mobile Apps: It supports iOS and Android to manage tasks and projects on the go.
Advantages:
Task Organization: How Asana can help your business? It provides a clear and structured way to organize tasks, projects, and deadlines. Users can create tasks, assign them to team members, set due dates, and categorize them into projects and sections.
Integration Capabilities: Asana integrates with various popular tools and platforms such as Google Drive, Dropbox, Slack, and more. This allows users to connect their favorite apps and services, centralizing their work and enhancing productivity.
Scalability: Asana is the best free project management tools for small teams as well as larger organizations. It can accommodate growing teams and projects without compromising usability or performance.
Customer Support: Asana offers customer support through various channels, including email, live chat, and a comprehensive knowledge base. They provide assistance and resources to help users make the most of the tool and resolve any issues they may encounter.
Disadvantages:
Compared to other project management solutions, the UI might be confusing.
Advanced tools and functions have a high learning curve.
The platform sometimes displays problem warnings and slows down while switching between pages.
Price:
The following Asana packages have a free 30-day trial period:
Simple: Free for one user.
Premium: $10.99 per user once a year or $13.49 per user on monthly basis.
Business: $24.99 per user once a year, or $30.49 per user once a month.
Trello:
Trello is the best project management software. Most people are attracted to Trello because of its Kanban board, which is accessible across all pricing tiers. Its user-friendliness stems from its intuitive layout and drag-and-drop features, making managing tasks pleasurable.
I like using this software because of its template and power-up feature. It is possible to facilitate the onboarding of new employees and construct a one-page business plan with the help of templates.
Trello calls its integrations, or "power-ups," the ability to do things like access Google Drive files from inside Trello and embed Trello boards within your Microsoft Teams conversations.
Features:
Visual Kanban Boards: Trello helps you keep track of jobs and projects by giving you a visual dashboard with boards, lists, and cards.
Task Management: Use cards to create and handle jobs. Cards can be changed between different lists or boards to show different steps of a process.
Collaboration: Add team members to boards and cards, give them projects, set due dates, and add comments to help people work together and talk to each other.
Attachments: Put files, papers, pictures, and other useful tools right on the cards so they are easy to find and use.
Labels and tags: Use labels or tags to put jobs into groups, set goals, or mark certain characteristics to make searching and planning easier.
Checklists: Use checklists to break up jobs into smaller subtasks so nothing gets missed and you can see how things are going.
Due Dates and Reminders: Set due dates for tasks and get messages and reminders to stay on track and meet targets.
Power-Ups: Integrate Trello with other apps and services, including calendars and time trackers, to increase its usefulness.
Mobile Apps: You can handle your jobs and projects at any time and from anywhere with Trello's mobile apps for iOS and Android.
Advantages:
User-Friendly Interface: The design is simple and easy to use. It's for both people and teams to get started quickly.
Notifications and Reminders: Trello lets team members know about changes to boards or cards, updates to tasks, and deadlines. It also sends out alerts and notes.
Flexibility and Adaptability: Trello is super flexible and can be customized to fit any workflow or project management style, so it's perfect for any team.
Task Prioritization: Trello's labeling, tagging, and due date features help prioritize tasks and provide a clear overview of what needs to be done next.
Disadvantages:
Lack of Native Time Tracking: Trello does not have built-in time tracking functionality, which can be a drawback for teams that rely heavily on tracking time spent on tasks or projects.
Pricing for Enhanced Features: Some of Trello's more advanced features, such as advanced automation and integrations, are only available in paid plans, which may not be feasible for budget-conscious teams or individuals.
Price:
Free: The free project management app provides basic features for individuals and small teams to manage their projects and tasks on Trello.
Business: This plan is designed for teams and costs $12.50 per user per month (when billed annually). It includes additional features like advanced checklists, custom fields, priority support, and integrations with other tools.
Airtable:
Airtable was started ten years ago, and in that time, it has raised more than $1.4 billion to make project management software. As I have used this tool, it's safe to say it was worth the money. Airtable's friendly design hides a powerful platform that gives teams fine-grained control over extensions, scripts, and workflows to improve the way they handle processes.
The Interface Designer, the newest platform tool, had trouble staying connected to the computer while it was being used. However, my experience with Airtable was great.
Features:
Flexible Database Structure: Airtable combines the features of a spreadsheet and a database, allowing for flexible data organization and adds it in the list of best project management tools.
Customizable Grid View: Airtable's grid view resembles a spreadsheet, making it easy to input, sort, filter, and manipulate data in a tabular format.
Kanban View: Airtable offers a Kanban view, similar to Trello, enabling visual task management and workflow tracking.
Calendar View: Airtable provides a calendar view to visualize dates, deadlines, and events, offering a clear overview of time-based information.
Form Building: Airtable allows you to create custom forms to collect data from external users, making it convenient for surveys, data collection, or collaboration with clients.
Collaboration and Communication: Airtable supports real-time collaboration, allowing team members to comment, tag others, and share updates on records, enhancing communication and Teamwork.
File Attachments: You can attach files, images, and documents directly to records in Airtable, making it a centralized repository for project-related assets.
Integration Capabilities: Airtable integrates with various third-party apps and services, enabling seamless connectivity with other tools and workflows.
Mobile Apps: Airtable offers mobile apps for iOS and Android devices, enabling users to access and manage their databases on the go.
Advantages:
Versatile and Customizable: Airtable offers a highly flexible and customizable platform that can adapt to various use cases and workflows, allowing users to tailor it to their specific needs.
Visual and Intuitive Interface: With its spreadsheet-like grid view, Kanban view, and calendar view, Airtable provides a visually appealing and intuitive interface that makes data management and organization easy to understand and navigate.
Powerful Data Management: Airtable combines the functionalities of a spreadsheet and a database, providing robust data management capabilities that allow for easy input, sorting, filtering, and manipulation of data.
Collaboration and Teamwork: Airtable is one the best free team project management tools that supports real-time collaboration, making it easy for team members to work together, comment on records, and share updates, fostering effective communication and Teamwork.
Disadvantages:
Limited Reporting and Analytics: Airtable's reporting and analytics capabilities are not as robust for data visualization tools, which may be a drawback for teams requiring in-depth data analysis and reporting.
Pricing for Advanced Features: Some advanced features, such as advanced automation or integrations, may only be available in higher-priced plans, which could be a consideration for teams on a limited budget.
Reliance on Internet Connection: Airtable is a cloud-based platform, so a stable Internet connection is required for accessing and working with your data. Offline access may be limited or not available.
Price:
Free: up to five editors
Plus: $10 once a year, or $12 per user once a month.
Pro: $20 per user once a year or $24 per user every month.
Teamwork:
Teamwork is software for managing projects that let you handle both your team and your tasks. The Ireland-based platform has the same features as other top project management tools, but it does a better job of tracking time, making budgets, and managing stakeholders.
It is good for improving the widely spread processes of the future, whether they are done by staff or by a third-party provider.
Although some of the features I tried weren't as simple as they could have been on other platforms, I was impressed with Teamwork's overall ability to help teams stay organized.
Features:
Easy to Maintain Records: Keep records of project data that you can share via CSV, Excel, or PDF.
Integration Access: Integrate with services like Zapier, Google Drive, Box, Slack, Microsoft, HubSpot, and more.
Supports Apps: You can use the built-in Teamwork apps for working areas, IT help lines, managing customer relationships, and web chats.
Advantages:
Advanced Features: Amazing time tracking and job control feature.
Document Management: Teamwork allows you to store, organize, and share project-related files and documents within the platform
Free Trial with Every Package: There's a free 30-day trial, a free plan with no limits, and affordable yearly plans.
Disadvantages:
It sometimes took several seconds for changes to load.
Set up your reminder settings, or your inbox will soon be full.
Higher plans are the only ones that offer basic Agile help and burndown reports.
Price:
Free: $0 per month for up to 5 people.
Starter: $5.99 per user once a year or $8.99 per user every month.
Premium: $9.99 per user once a year, or $13.99 per use once a month.
Grow $19.99 per user once a year or $25.99 per user every month.
Wrike:
Wrike is a market leader in project management software. This was true even before it received funding from the cloud computing giant. It has features like custom request forms, risk forecasts, billing software, and enterprise-grade security that allow it to handle whole project portfolios.
I found the tool to be very powerful, with clear use for small businesses, big groups, and different team roles.
At first glance, the user interface is busy, and Wrike is probably the hardest project management software to learn. Still, not all suppliers offer the same number of free marketing project management tools and features.
Features:
Customized Options: Add and change things like the task's length, approvals, time entries, subtasks, files, and requirements.
More Accessibility: Get access to project models for Agile, creative, IT operations, and project management office teams.
Encryption: Use encryption keys that are managed by the customer and remote encryption key storage through AWS.
Compatible Application: With over 400 compatible applications and almost 30 enabling bidirectional syncing, options are practically endless.
Advantages:
Helpful for Professional Projects: Strategy for groups handling many simultaneous tasks, marketing, and professional services.
Strong Integration: Workflow support for a wide range of mission-critical software packages.
More Secure Features: Scalable to large organizations and includes strong privacy and security safeguards.
Disadvantages:
More pricey than typical project management software.
It takes a long time to learn how to use all of the platform's features to their fullest.
A number of tools need a premium subscription or an add-on.
Price:
Free: $0 a month per person.
Team: $9.80 a month per person.
Business: $24.80 per person per month.
Monday:
Monday work management tool is one of the best project management tools that has an open base for all kinds of teams. Even though it looks scary at first, the Monday Work Control Interface is full of features and has a wide range of setup control options.
Features:
Multiple Views: Monday.com offers various views, including Kanban, timeline, calendar, and map views, allowing teams to visualize and manage tasks and projects in different formats.
File Sharing and Document Management: Monday.com allows you to attach files, documents, and relevant project assets to tasks and projects, centralizing file sharing and document management.
Mobile Accessibility: Monday.com has mobile apps for iOS and Android devices, enabling users to access and manage their projects and tasks on the go.
Advantages:
Developed to serve a wide range of industries and job roles.
Made to be used in a wide range of businesses and tasks.
Powerful options for customizing your team's desk and software to fit your needs.
Disadvantages:
There is a clear learning curve for both new users and expert features.
Most of the current data could not be brought into the app by the import tool.
The biggest pain point was having to manually enter data to balance import.
Price:
Individual: Free for up to two users
Simple: $8 per month if you pay for it yearly, or $10 if you pay for it monthly.
Standard: $10 per month if billed yearly or $12 if billed monthly.
Pro: $16 per year, or $20 per month.
Zoho Projects:
Zoho Projects gives teams a lot of tools for keeping track of jobs, problems, time, and resources to help them work together and get more done. Users can see and change project data in a way that is similar to a spreadsheet.
Features:
Fast Tracking Results: Build a baseline for your project so you can track your actual results against your goals.
Monitoring and Evaluation: Keeping track of how long things take can help you handle your job and resources.
Third-party Integration: Use deep integration with essential Google, Microsoft, and Github programs.
Strong Application Utilization: Utilize Zoho Apps, including Mail, Docs, CRM, Desk, Analytics, and Forms.
Advantages:
Most affordable project management platform subscriptions.
Given how cheap it is, it has a lot of features.
Existing Zoho users will be comfortable with the layout and can benefit from the bundles.
Disadvantages:
Limited integration options with other tools
A user interface may be less intuitive and visually appealing.
Occasional performance issues, such as slow loading times or system downtime
The pricing structure can become expensive as a team or project requirements grow.
Lack of advanced features compared to more specialized tools
Price:
Free: Up to three users.
Premium: $4 per user annually or $5 per user monthly.
Enterprise: $9 per user annually or $10 per user monthly.
MeisterTask:
MeisterTask comes in the list of amazing project management tools designed to help individuals and teams stay organized and work efficiently on projects. With its intuitive interface and powerful features, MeisterTask enables users to create, assign, and track tasks, ensuring seamless collaboration and effective project management.
It offers a set of predefined task management features and workflows, but the level of customization is relatively limited compared to some other tools.
Features:
Kanban-style Boards: MeisterTask utilizes visual boards that resemble Kanban boards, providing a clear overview of tasks and their progress. Users can create different project sections or boards and move tasks across them, making it easy to track task status and prioritize work.
Task Management: MeisterTask allows users to create and organize tasks in a flexible and customizable way. Users can add details such as due dates, tags, checklists, attachments, and dependencies to ensure comprehensive task management.
Project Views and Filters: MeisterTask provides different views and filtering options to help users focus on specific tasks or projects. Views such as "Focus" and "Notifications" allow users to see relevant tasks, while filters enable the display of tasks based on criteria like assignee, tags, due dates, and more.
Integrations: MeisterTask integrates with various external tools to enhance productivity and streamline workflows. Popular integrations include Slack, Microsoft Teams, Google Drive, Dropbox, and GitHub, enabling seamless communication and file sharing between MeisterTask and other applications.
Advantages:
Intuitive and user-friendly interface
Flexible task management with customizable details and organization
Kanban-style boards for visual task tracking and progress monitoring
Easy collaboration through task assignments and comments
Accessible across web browsers, mobile devices, and desktop applications
Disadvantages:
Limited customization options compared to more specialized project management tools
Advanced features may be lacking for teams with complex project requirements.
The learning curve for new users, especially those unfamiliar with task management software
Limited integration options compared to some other project management platforms
Reporting and analytics capabilities may be basically compared to dedicated analytics tools.
Price:
Basic: Free for a single user
Pro: $6.4 for team management
Business: $11.99 for a big team with extensive features
GoodDay:
GoodDay is a project management service that is based in the cloud and works for businesses of all kinds and in many different fields. Some of the features are managing ideas and resources, keeping track of milestones, Kanban boards, Gantt charts, and more.
It gives users a real-time view of work actions and data. The answer also has a feature called "Action Required," which helps users figure out which team member is responsible for a certain action on each job.
Features:
Kanban Boards: GoodDay utilizes Kanban boards, which provide a visual representation of tasks and workflows. Users can move tasks across different stages, such as "To-Do," "In Progress," and "Completed," making it easy to use free project management tools to track progress and identify bottlenecks.
Task Management: GoodDay allows users to create, assign, and track tasks. It provides features such as task lists, due dates, priorities, and task dependencies to help users manage their workload effectively.
Time Tracking: GoodDay includes built-in time-tracking functionality, enabling users to track the time spent on tasks and projects. This feature can be useful for billing purposes, measuring productivity, and analyzing resource allocation.
Analytics and Reports: GoodDay provides analytics and reporting features that offer insights into team performance, project progress, and task completion rates. Users can generate various reports, such as task summaries, time logs, and productivity metrics.
Advantages:
Collaboration and communication: GoodDay fosters collaboration among team members through features like shared task boards, real-time updates, and comment threads.It improves communication and promotes transparency, keeping everyone informed and aligned.
User-friendly interface: It offers an intuitive and user-friendly interface, making it easy for individuals and teams to adopt and navigate the platform. The clean and organized layout contributes to a seamless user experience.
Mobile accessibility: GoodDay is available on mobile devices through dedicated apps, allowing you to access your tasks and projects on the go. This mobility ensures that you stay connected and productive even when away from your desk.
Disadvantages:
Cost: Depending on the specific plan and features you choose, GoodDay may come with a cost. While the platform offers value for its features, it may not be suitable for individuals or small teams on a tight budget.
Dependency on Internet connectivity: GoodDay is a web-based platform, which means it requires a stable Internet connection to access and use. If you experience internet outages or have limited connectivity, it may hinder your ability to access and update your tasks and projects.
Price:
Basic: $5 per month. It has a free trial as well.
Professional: $6 per user
nTask:
nTask is cloud-based and one of the best free project management tools for small teams. It gives users tools for working together as a team, keeping track of tasks, setting up meetings, and more.
Users can use nTask to give tasks, make progress reports, set tasks to repeat, share files, connect files to tasks, and make schedules. Gantt charts help people keep track of the plans for projects.
The system also lets users plan and track funds for different projects, assign resources, describe risks and problems, and track the time team members spend on different tasks.
Features:
Project Management: With nTask, you can create projects and break them down into smaller tasks. You can define project goals, set milestones, and track project progress. The tool provides Gantt charts and project timelines for visualizing project schedules.
Meeting Management: The tool helps you schedule and manage meetings efficiently. You can create meeting agendas, send invitations to attendees, and record meeting minutes. It also integrates with popular calendar applications to synchronize meeting schedules.
Time Tracking: nTask includes a built-in time-tracking feature, allowing you to track the time spent on tasks. This feature helps you measure productivity, analyze resource allocation, and estimate future project timelines more accurately.
Advantages:
Document management: With nTask, you can store and organize project-related documents in a centralized location. This feature ensures easy access to files and promotes collaboration by enabling file sharing among team members.
Affordable pricing: nTask provides a range of pricing plans, including a free plan with limited features, making it accessible for individuals and small teams. It also offers affordable paid plans for more advanced functionality.
Security and data privacy: nTask prioritizes the security and privacy of user data. It employs encryption protocols and follows best practices to protect sensitive information, giving you peace of mind.
Disadvantages:
Limited customization: nTask may have limited customization options, which may restrict the ability to tailor the platform to specific organizational or project requirements. Users may find it challenging to modify certain features or workflows to align with their unique needs.
Complexity for large projects: While nTask is suitable for small to medium sized projects, it may not offer the same level of scalability or advanced features required for large-scale projects or complex organizational structures. Users managing extensive projects may find the platform lacking in advanced project management capabilities.
Price:
Basic: $4 per month with a free trial
Premium Plan: $2.99 per month
Bottom Line
In 2023, several remarkable options have emerged that cater specifically to the needs of small businesses. These top 10 project management tools offer an abundance of features and functionalities, empowering small businesses to efficiently manage their projects and enhance collaboration among team members.
FAQs
Q: Are these project management tools completely free, or do they offer paid plans as well?
A: These tools offer free versions with limited features, most of them also offer paid plans with additional functionalities and advanced features. The free versions usually have limitations on the number of users, projects, or storage space.
Q: What features can I expect from these free project management tools?
A: The free versions of these project management tools typically provide basic features such as task management, project organization, collaboration tools, file sharing, and basic reporting. However, some tools may have limitations on the number of projects or users you can add.
Q: How do I choose the right project management tool from this list for my small business?
A: To choose the right project management tool for your small business, consider factors such as your team's specific needs, project complexity, desired features, and ease of use. It can be helpful to try out a few tools from the list and compare their features, user interface, and overall suitability for your business before making a decision.