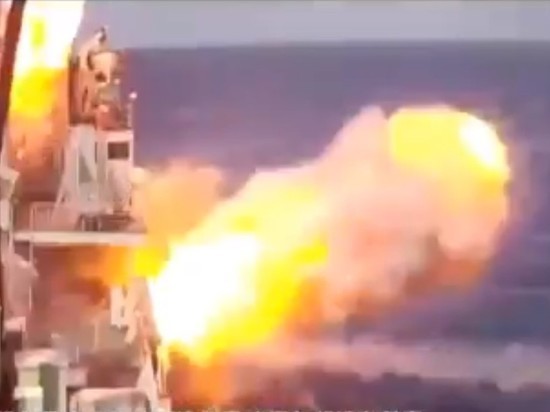 A video appeared on the Web showing the moment the Chinese YJ-18A supersonic missile hit the target ship. The defeat of a surface target by this missile is shown for the first time.
According to Rossiyskaya Gazeta, the footage is part of a promo video dedicated to the 72nd anniversary of the founding of the PLA Navy. The YJ-18A anti-ship missile is characterized by a range of up to 500 kilometers and is the "main caliber" of the Chinese Project 52D missile destroyers. The launch was carried out from this vessel.
The missile, thanks to the turbojet engine, reaches about 0.8M at cruising speed during the flight. After covering a distance of 40 km from the target, afterburner mode is activated. It allows you to overclock it up to a speed of 2.5-3M.