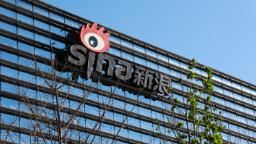 The Beijing-based firm is being taken private by its chairman and chief executive, Charles Chao, in a deal that values the company at $2.6 billion,
Sina
(SINA)
said in a statement on Monday.
The offer price of $43.30 per share is a roughly 8% premium to the company's closing price in New York on Friday, and is also sweeter than the initial buyout offer made by New Wave Holdings, Chao's investment company, in July.
Meanwhile, Alibaba's financial affiliate Ant Group chose Shanghai and Hong Kong for its highly anticipated initial public offering, even though Alibaba had a blockbuster IPO on the New York Stock Exchange in 2014.
"Chinese companies currently listed in the US will continue a stampede to issue secondary shares in Hong Kong and domestic markets, and these markets will also be the main destinations for new listings by Chinese companies," Eurasia analysts wrote in a note last month.
— Paul La Monica contributed to this report.