Undoubtedly WhatsApp is the first choice for communicating and video calling with friends, family, and co-workers. Today every android and iOS device has pre-installed WhatsApp, and according to Statista, around 1 billion use WhatsApp monthly worldwide in 109 countries.
If you are thinking of creating an app like WhatsApp enhanced with your own features, then today is a lucky day for you. Here in this write-up, you will get all your questions answered, like how much it will cost to create an app like WhatsApp.
WhatsApp Timeline
Before starting the WhatsApp development, let us look at some of its timelines and enhancement, which make it stand above the competition and get pre-installed on every handheld device.
WhatsApp first appeared in February 2009 as the brainchild of two friends: Jan Koum and Brian Acton.
In the same year, November, WhatsApp launches on the app store.
In December 2009, WhatsApp added a photo sharing feature.
In January 2010, WhatsApp got launched for blackberry; at that time, blackberry covered a large mobile market.
Later, in May 2010, WhatsApp became available on the play store for android devices.
In February 2013, WhatsApp got the most active users, 200M.
Today (21 July 2022), at the time of authoring this article, WhatsApp has approximately two billion users.
WhatsApp Tech Stack
Before a replica app, it is advised to know about its stack so you can know how you can build an app on your own.
WhatsApp language: Erlang; if you are code-savvy, you might know that Erlang is the language to build an instant messaging app with the requirement of high availability.
Operating System: FreeBSD; is an open-source Unix-like operating system.
Virtual Machine: BEAM, is a virtual machine that can handle millions of messages per second.
Servers: Ejabberd, YAWS (multimedia storage)
Stack: LYME/LYCE, both stacks are composed entirely of free and open-source software to build high availability heavy-duty dynamic web pages.
Database: Mnesia, a database management system written in Erlang.
Offline Database: SQLite
It is the WhatsApp tech stack that might go over your head. Now let us move toward WhatsApp's basic features, so you can decide whether to keep these features in your clone because development costs can differ a lot with or without a feature.
Basic WhatsApp Features that you might want to in your app
WhatsApp has various user-centric features, and that is why we loved it. Apart from being free, below are some of the features that an app like WhatsApp must carry to meet today's competitive market:
Registration: Obvious thing, the first feature we all see in WhatsApp is registration. Once they can be registered in WhatsApp using their phone number, then WhatsApp authorizes it by sending an OTP (One Time Password). Once you register with WhatsApp, it will synchronize all your contacts and shows them to you so you can message and connect with them.
Real-Time Messaging: This is one of the key features of WhatsApp, and most people prefer WhatsApp for this feature. In WhatsApp, we can do one on one chat and group chat.
Video Calling: There are several other apps that offer video calling, but only WhatsApp is among the free. Also, if you want your app to grow in the market, a video calling feature is necessary.
Voice Calling: Nowadays, every second messaging app has a voice calling feature. Also, it is the most crucial feature in an app like WhatsApp because it is an expensive task.
Sharing options: WhatsApp offers several features such as Contacts, images, files, and location. You might find these features small, but these small features play a key role in WhatsApp's success.
Payment: Yes, WhatsApp recently included a feature that is the most waited feature of WhatsApp. It is the latest implementation of WhatsApp but is liked globally.
So here we are done with the features. Now let us move to the main part of the article, which is the cost of building a messaging app like WhatsApp.
How much does it cost to develop a WhatsApp-like app?
A replica of WhatsApp will cost you between $30,000 to $60,000. It is an estimated cost and varies on your app features. For example, if you do not want Sharing options and UPI payment options, you can build your app for less money, and if you want to add some new features like Camera filters, voice effects, and any other, the cost will go up.
Apart from this, the cost also depends on your working model like if you hire an app developer on a freelance base, it will cost you a few extra bucks. The best way to develop an app like WhatsApp or any other is by outsourcing an app development company.
Now, if you are sure about the app development, then let us take the steps that you need to follow to build an app like WhatsApp.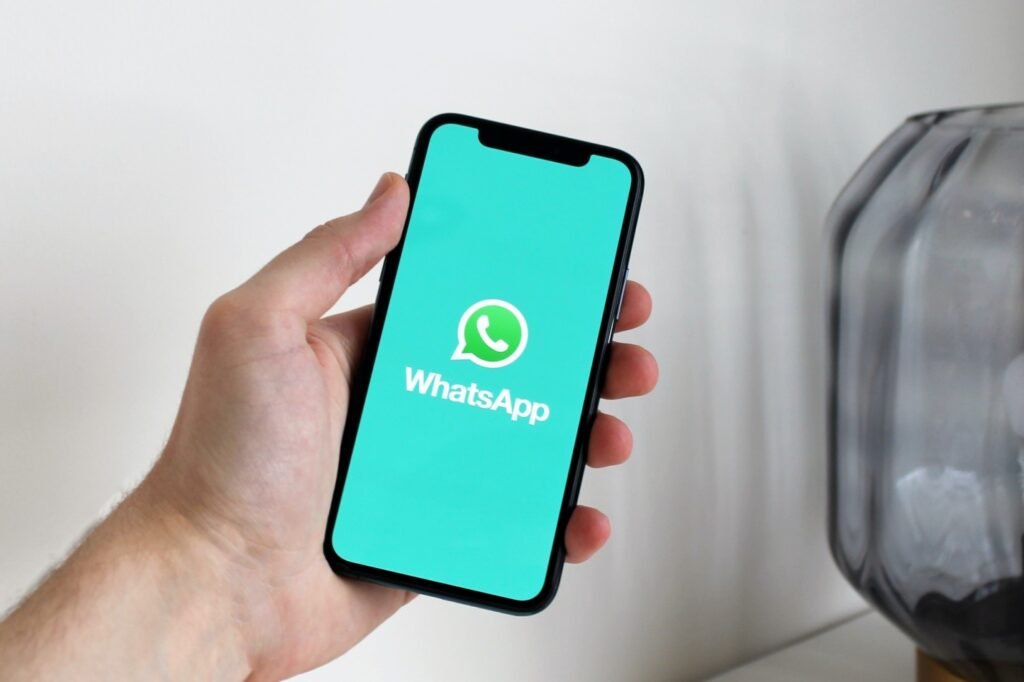 Steps for making a WhatsApp-like app
If you want to make a messaging app like WhatsApp, it is important to have a plan for how the whole thing will be built before you start building it. Here are the main steps to take when making an app like WhatsApp:
Choose a business model that fits well with the idea you have for your WhatsApp-like app. The model must include the target audience, how to make money from the app, the app's value, competitors, optimize the app store, etc.
Reach out to a team of experienced developers who can help you through the development process. There are a lot of benefits to outsourcing software development teams. With outsourced teams, there are separate ways to work together, and needs and deadlines are usually met on time. You can contact JumpGrowth for a free quote and develop your app.
Start by making the app's structure. Find out how WhatsApp works at its core and what it does in the background. Also, if you want your app to last, try to include communication systems that are easy to use.
Add MVP (Minimum Viable Product) features to make it look like a custom app made for your business. All the essential functions of a simple messaging app like WhatsApp are listed above. But you can also add features that are specific to your business.
Also, make a simple module like the core of messaging apps. Your design is the thing that people see first. Make sure that your app looks good, from the colors and fonts to the icons.
Conclusion
We hope this article gave you a full understanding of how much it costs to develop an app like WhatsApp for the whole market. We have also covered features for an app like WhatsApp and got a close estimate of how much it would cost. It is now time to hire a professional app development company for a smooth development process.
How can JumpGrowth help you?
JumpGrowth has been a renowned name for the last 18+ years in the web and app development service. Also, they have developers who are professional in creating social and messaging apps that have set industry standards. JumpGrowth offers a wide range of services, from custom social network website design to a long development process that helps businesses connect worldwide. Our team of expert social media app developers can add social features to traditional businesses as well as create new app solutions.