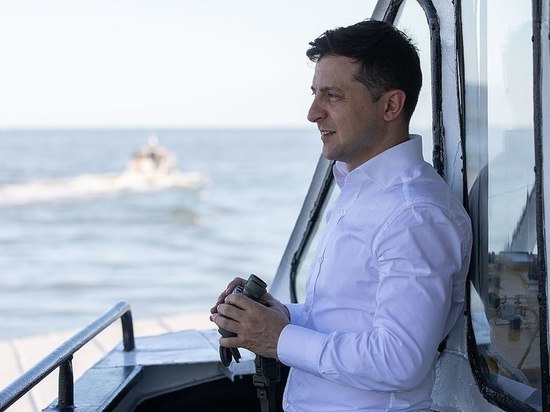 In an interview with the French edition of Le Figaro, Ukrainian President Volodymyr Zelensky suggested that the residents of Crimea and Donbass "will not be happy without Ukraine." The head of state drew a parallel with Abkhazia and Transnistria, where, according to him, there is no scientific breakthrough, no "cool enterprises" or a high standard of living.
Returning to Crimea, Zelensky said that after 2014, there is no tourism in the region, there are no enterprises, no work, prices are high, there is no water. The President of Ukraine also suggested that in the future Crimea and Donbass will be "like Chernobyl, because even tourists come to Chernobyl."
In the same interview, Zelensky urged to regard the situation around the construction of the Nord Stream 2 gas pipeline not as a matter of business in Europe and Russia, but as a "question of war".