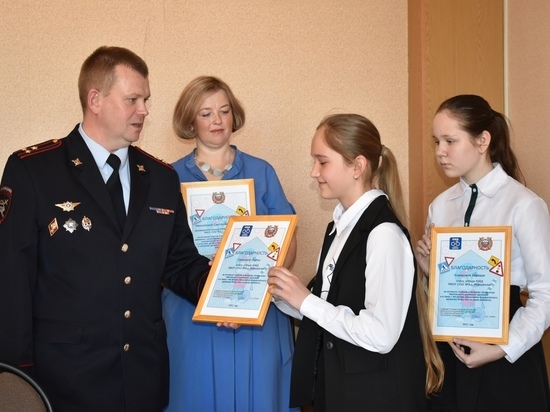 The activists of the detachment of young traffic inspectors from the 3rd school of Morshansk were handed letters of thanks. Schoolchildren are helping the city traffic police department to reduce the rate of road traffic injuries.
Three schoolgirls were handed letters of thanks signed by the chief state inspector of the traffic police. They participate in actions carried out by the State Traffic Inspectorate, explain safety rules to their peers, participate in raids, and make a wall newspaper.
For ten years, in September and May, a detachment of young inspectors has been patrolling traffic near schools, kindergartens, and at busy intersections. Teenagers conduct flash mobs dedicated to traffic.
– State traffic inspectors traditionally thank our children with diplomas and letters of thanks for their assistance in the events. So that the guys have a good memory of joint work and have an incentive to continue doing this, – said the head of the YID detachment Svetlana Maksimova.