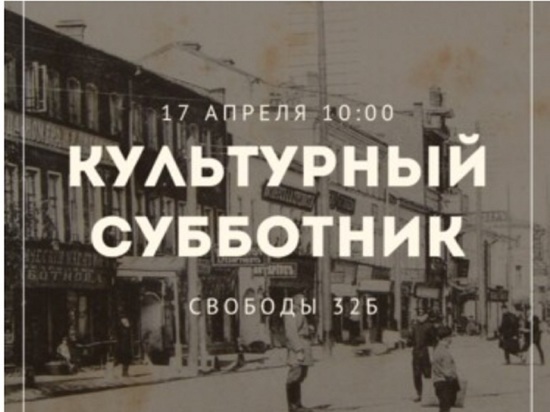 April 17 at 10.00 at the federal facility Kolosov Factory at the address: st. Svoboda, 32b will host the Cultural Subbotnik, or Day of Care of Monuments.
A large city event is timed to coincide with the International Day of Monuments and Historic Sites, which is celebrated on April 18. Organizers of the Cultural Subbotnik: Regional Coordinator of the Public Movement "Culture Volunteers" – Children's Library-Branch No. 13; regional branch of VOOPIiK and the Center for Tourist Volunteering.
The purpose of the event is to draw the attention of Yaroslavl residents to the problems of preserving cultural heritage and provide them with the opportunity to take direct part in this important matter. At the moment, it is planned by volunteers to put the territory of the object in order, so that in the future, once a month, there will be cultural events there.
In the labor part of the Cultural Subbotnik: cleaning the territory adjacent to the monument, collecting garbage and other feasible physical work. At the end of it, a cultural part is planned with an educational, entertainment and game program, which was prepared and conducted by employees of the children's library No. 13. The educational part includes an exciting excursion around the territory of the cultural object and a lecture hall about its history and secrets from representatives of VOOPIIK. Entertainment and games – "Field of Miracles" local history, the game "Yaroslavl – a hockey city", a tournament with big checkers and tasty awards for the most active.
For those wishing to join the ranks of the public movement "Volunteers of Culture", participation in the cleanup is a chance to personally get acquainted with the regional coordinator of the movement, find out all the details and sign up as a "cultural volunteer".
Everyone is invited to participate in the Cultural Subbotnik. The uniform is working. The organizers will provide cleaning equipment.