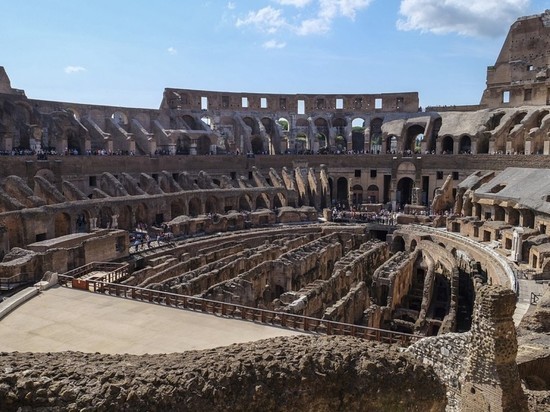 According to Ren-TV, Italian Minister of Culture Dario Franceschini announced plans to restore the wooden floor in the Colosseum, which was dismantled at the end of the 19th century by archaeological workers.
It is planned. that the wood floor will be restored by 2023. The structure itself will be retractable, which will allow cultural events to be held in the arena. At the same time, it will protect from precipitation and ventilate the system of underground rooms of the ancient Roman amphitheater.
"This ambitious project will help preserve and protect the archaeological site by recreating the original appearance of the Colosseum by returning it to a sophisticated stage machine," said Franceschini.