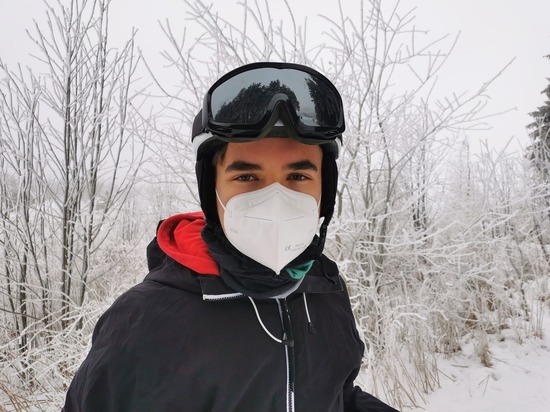 The federal government, alarmed by the record high number of deaths among patients infected with the coronavirus, plans to discuss further measures to combat the pandemic on January 19. One additional tool could be the obligation to wear FFP2 masks, as already introduced in Bavaria.
In Bavaria, the requirement to wear the FFP2 mask in shops and public transport will come into force on Monday 18 January. FFP2 masks are more reliable than "leaky scarves", said the Prime Minister of the state Markus Söder. However, the heads of other countries do not currently plan to follow the example of Bavaria. Numerous media outlets, however, reported that the Chancellery and the federal states are still discussing the possibility of introducing an obligation to wear FFP2 masks. Representatives of the Green and Left parties claim that these masks are relatively expensive and many residents of the country will not be able to purchase such masks. Bavaria has already announced that it will provide about 2.5 million masks free of charge to those in need.
Policymakers and health experts disagree on how effective the introduction of the obligation to wear these masks is. Some German experts support the Bavarian initiative. However, they emphasize that it is important to wear these masks correctly. They must fit snugly, which is difficult, for example, for men with beards. Masks also need to be changed frequently, which is relatively expensive.
Saxony's Prime Minister Kretschmer considers the idea to be correct, but only if "if we have enough FFP2 masks in our country that are affordable," he said in an interview with Welt. At the moment, the politician believes that the two factors he named are impracticable.
Experts also warn that these masks can instill a false sense of security. Wearing an FFP2 or FFP3 mask alone will not reduce the number of infections. It is important to maintain distance, reduce contacts and other measures. Therefore, most likely, the obligation to wear FFP2 masks, as is customary in Bavaria, is not yet introduced. The final decision will be announced only next week.
Germany says this:
Complete isolation from next week in Germany: what additional measures are planned to be introduced and for how long
Germany: drastic measures up to the closure of enterprises
Germany: In which German banks do you need to pay for keeping money in accounts
Germany: how to find out what limits you can get around in your area