Residents of the Pskov region were told what to do if they fell through the ice. Useful advice in "MK in Pskov" was shared by the press service of the Main Directorate of the Ministry of Emergencies of Russia in the Pskov region.
According to experts, not only fishermen can fall under the ice in the spring, it can be pensioners who decided to take a shortcut and even children playing near the shore. In any case, every second is precious to a critical situation.
According to rescuers, most often a person who has fallen under the ice never plunges headlong into the water. It is kept afloat by dry winter clothes and shoes. But this effect only lasts for a few seconds. During this time, it is required to take a horizontal position, try to lie down on the flight all summer and roll to the side. Emergency Situations Ministry employees advise to get up after such a maneuver slowly – first on all fours, then on legs wide apart. An additional danger lies in the fact that, having got out on the ice, a person is in wet clothes, which adds weight to him. This is why the fragile layer can break again.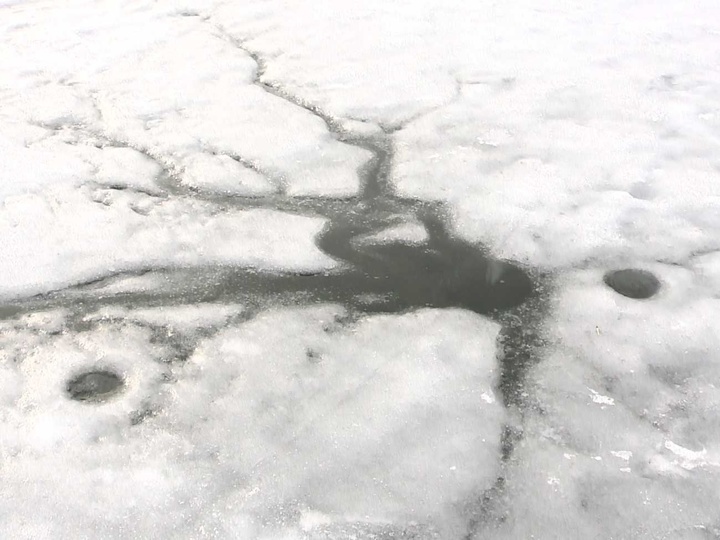 "If you plunged into the water deeper than waist-deep, then you won't be able to roll back to the side, the tactics need to be changed. While the hole is still small, you can try to pull your legs up to your stomach, rest them against the opposite edge of the hole and slide out onto the ice on your back. You also have a few seconds for this maneuver, while your clothes are not completely wet yet, "the rescuers advised.
Finally, if the clothes get wet and pull to the bottom, stick a knife or nails into the edge of the ice (it is best to always carry them with you), and then begin to pull up until your feet are on the ice. "You should roll back or crawl away in the direction you came from," the rescuers warned.
We add, if after a few minutes it was not possible to get out of the hole, you should save your strength, limit yourself in movements and call for help. To prevent hypothermia, hold on to the edge of the ice with your elbows and forearms. Fingers and hands should be tucked into sleeves.