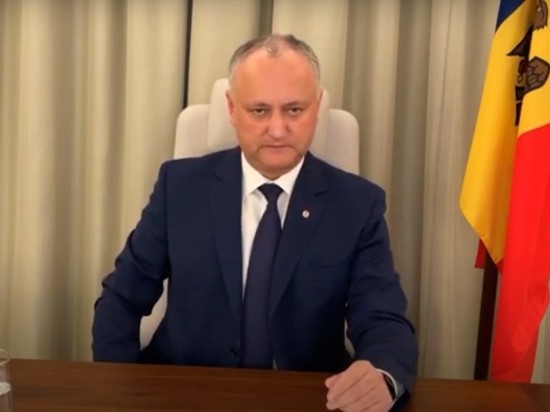 Today's parliamentary decision to usurp the power of the Constitutional Court and to resign Domnica Manole is political and legal. This was stated by Igor Dodon during a live broadcast. The leader of the socialists said that those who disagree with this decision can sue.
"What's the difference between 2019 and 2021? Then we together voted with Maia Sandu against the usurpation of power.
On the resignation of Manole. In 2019, Manole did not pass a single competition: neither the government, nor the parliament, nor the SCM. She was not admitted because, according to Sandu, she is corrupt. This is what Olesya Stamata said. Today the parliament has solved the problem of 2019. Is it legal or not? This is a legal procedure. Parliament can make the decision it considers necessary, political if you like. If you don't like it, act according to the procedure, "said Igor Dodon.
The Socialist leader also noted the double standards of the EU and US ambassadors.
"Dear ambassadors, we follow the example of Zelensky. He fired the chairman of the Constitutional Court and everyone kept silent. We have not seen any statements by the EU ambassador, "Dodon said.
The ex-president also criticized the decision of the PDS and Maia Sandu to take people out into the street.
"They called people to protest. Do you believe that I will allow forcibly entering state institutions? What the Constitutional Court had today is reminiscent of Vlad Plahotniuc in 2019, when he brought people out, and Maia Sandu and I voted against the usurpation of power. Maya Sandu, don't you think you have the same approach? Talk about parliamentary usurpation of power. Shame on you? And who said that he would not comply with the court's decision? "Dodon concluded.