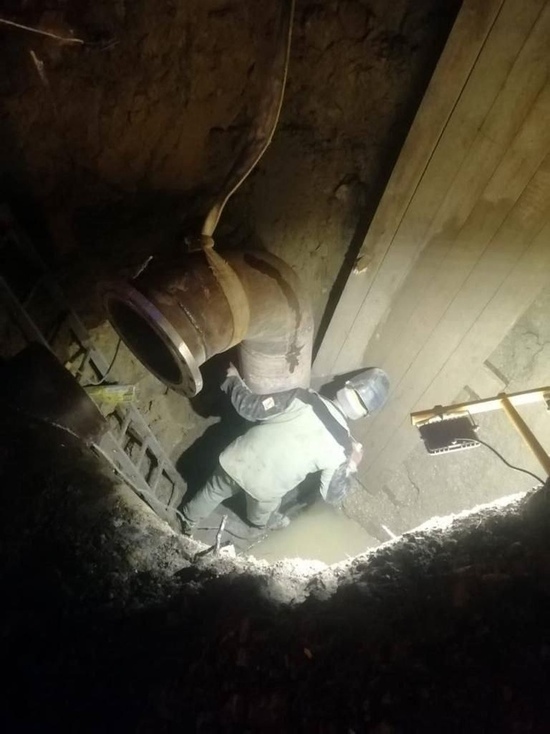 Water supply in the Khostinsky district of Sochi has been restored after a major accident, the press service of the Sochi administration reports. The work of the main water pipeline in the area of ​​the Sukhum highway has been restored On April 30, a landslide came down there. Residents of seven streets were left without water supply. Inhabitants of the streets Zvezdnaya, Ruchey Vidny, Shosseynaya and Sukhumskoye shosse got under the shutdown. Water was delivered to the townspeople while the renovation was underway. Repair teams promptly arrived at the scene of the emergency. The gust occurred in the forest. Experts independently removed a 1.5-meter layer of earth.
In the near future, emergency teams will completely exclude the problematic section of the pipeline from the network. Employees of "Vodokanal" organized a round-the-clock watch at the scene of the accident. On the night of May 1-2, the construction of a bulkhead at the intersection of Shosseynaya and Kiparisovaya streets will be completed.
Let us recall that three brigades of 11 people, two units of equipment and two units of special equipment – an excavator and a truck crane – are engaged in eliminating the breakthrough. Specialists and technicians from neighboring regions are being redirected. Now in Sochi, in order to increase the reliability of the networks and provide a stable water supply to the residents of Khosta, Kudepsta, Matsesta, the Svetlana microdistrict and part of the Adler district, the reconstruction of the water conduit from the Don water pumping station is being actively carried out. The new section will contribute to the further development of the infrastructure of Greater Sochi and will help avoid water shortages during dry periods.