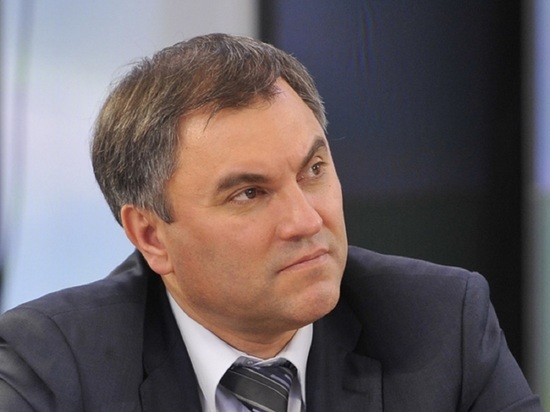 Speaker of the Russian State Duma Viacheslav Volodin commented on the speech of Czech President Milos Zeman on the situation with the explosions at military depots in Vrbetica. According to the chairman of the lower house, Prague began to realize that they were in a stupid position because of their previous statements.
Volodin added that the Czech Republic fanned an international scandal from scratch. In his Telegram channel, he added that the Czech Republic has driven itself into a corner, and also destroyed the relationship that diplomats have built for years. And now its authorities are "forced to back up." Volodin stressed that "the Czech Republic has whipped itself twice." It deprived its citizens of the opportunity to receive an "effective Russian vaccine", and also "reset its embassy in Moscow."
The State Duma speaker added that "no self-respecting state behaves this way." He stressed that the Czech Republic gave itself "to the service of the overseas" master ", and now" is forced to meekly follow other people's instructions. "
At the same time, Volodin paid tribute to Czech President Milos Zeman. According to him, "in a difficult situation, when everyone sags under the US position, he spoke quite objectively." The Czech leader was not afraid to tell the truth.
But the leadership of the Czech government, as the Speaker of the State Duma pointed out, "took a different position, for the sake of the political conjuncture and wanting to earn dividends from their masters."