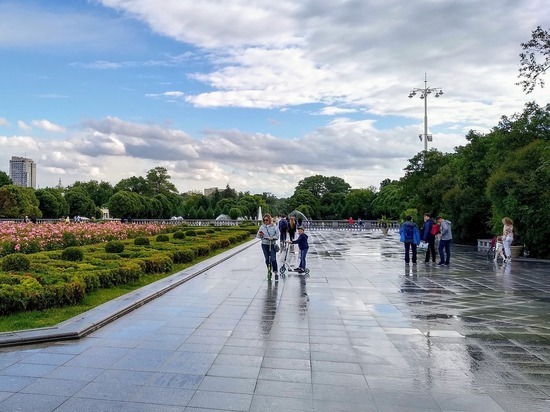 Scientific director of the Hydrometeorological Center Roman Vilfand promised Muscovites an exclusive day at the beginning of next week. According to the meteorologist, Monday is for those who are very fond of "a thunderstorm in early May". It will rain all day, very heavy in places. At the same time, the air temperature will be warm in spring – plus eighteen degrees.
Wilfand also warned that wind gusts of up to seventeen meters per second are possible on Monday.
Due to heavy rain and wind in the metropolitan area, a "yellow" level of weather hazard was declared. It runs from Sunday midday to Tuesday midday. Both drivers and pedestrians are asked to be as attentive and careful as possible.