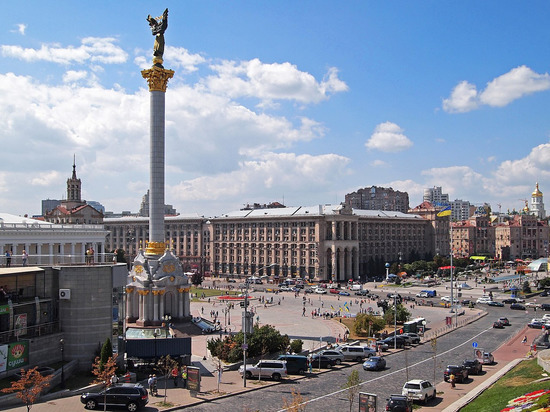 There was a conflict between an officer of the Ukrainian army and a blogger from Kiev in connection with a video on TikTok, in which Ukraine and Russia prefer the second country.
The video, where the user di.rubens answers the questions of another blogger, choosing one of the states he named, was previously posted on TikTok. So, from the pair Russia – USA and Russia – Belarus, the girl chose Russia, and when asked to choose between Russia and Ukraine, the girl at first reluctantly, and then laughingly says: "Russia". What kind of selection criterion was proposed to the user of the social network is not specified.
The video was commented on by the Ukrainian officer Anatoly Shtefan, who wrote: "Here is your patriotic education," and also called the girl's act shameful. The video caused outrage among other Ukrainian radicals, who emphasized that it was filmed on the Maidan.
Responding to Instagram, the blogger called the serviceman "a shame of the Ukrainian army" who "is at war with the civilian population" and wants "hype." She stated that she would seek a criminal case against the officer and threatened to sue him.
In turn, Stefan called the blogger's answer "nonsense" and noted that she allegedly removed the video from TikTok herself.