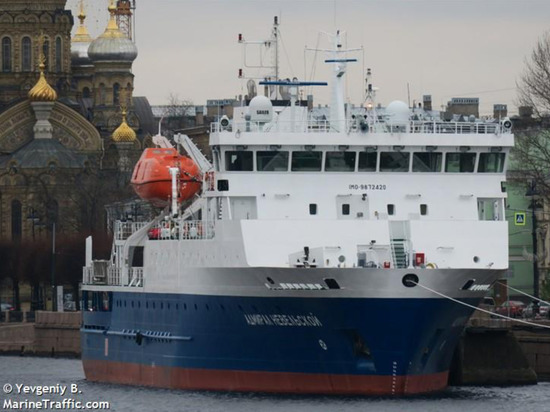 The long journey of Admiral Nevelskoy is coming to an end. On April 26, at 8.00 am, the vessel will enter customs clearance at the port of Korsakov.
The authors of the Sakhalin Telegram channel "Nevelskoy Goes Home", which is conducted in the first person of the ship, wrote a touching post on the evening of April 25. "Another 11 hours and we will see each other – me and Sakhalin."
"MK on Sakhalin" said that the ship "Admiral Nevelskoy" left St. Petersburg on February 26. Exactly two months he was on the road. His route lay along the Baltic Sea, across the English Channel and the Atlantic, past Cape Roca, the Mediterranean Sea and the Suez Canal. Through the Red Sea, past pirates, then the Indian Ocean, Singapore, the Yellow Sea and finally the Pacific Ocean. In total, his path was about 23 thousand kilometers.