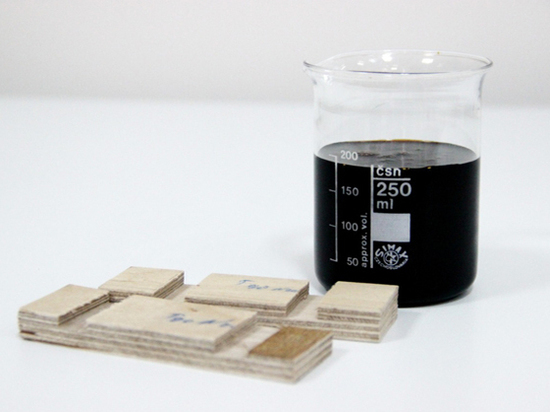 The recipe for ecosin for gluing wood materials was developed by a master student of TSU Victoria Bryksina. The student's project won a grant from the Innovation Promotion Foundation.
University scientists have come up with a plant-based agent that can replace harmful and hazardous substances such as phenol and formaldehyde. They are used in the manufacture of furniture, in particular in chipboards. The developed substitute is an environmentally friendly resin that contains up to 15% phenol, in addition, it is almost three times cheaper.
– A test sample of the resin developed at TSU was tested on laboratory samples of plywood using the research equipment of PJSC "Pigment". During the tests, plywood samples glued with a new experimental resin showed excellent results, which exceed the requirements of GOST in terms of strength by almost three times. At the same time, 90% of the gap was on the wood, and not along the glue seam, – said the scientific consultant of the project, head of the Center for Advanced Chemical Technologies Alexei Abramov.
The uniqueness of the development is also in the fact that there are almost no analogues of such a substance in the country. But scientists do not plan to be satisfied with what has already been achieved. They plan to achieve even more formaldehyde reductions or elimination.