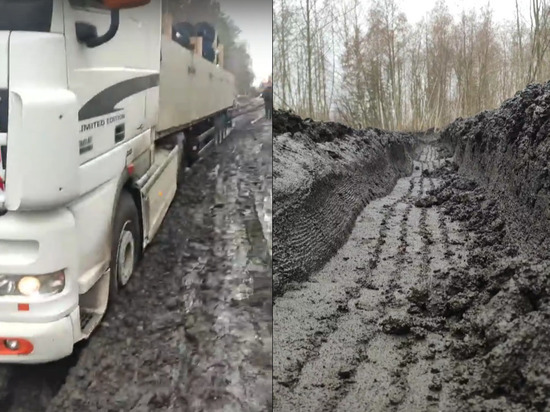 In the public page "Traffic accidents in Petrozavodsk and Karelia", Petrozavodsk resident Pavel Frantsuzov published a video that was filmed on a washed-out bypass road, which was made during the repair of the crossing in the village of Povenets. The young man captured a truck stuck in the mud, a cable was attached to the vehicle, but it was not so easy to pull the truck out of the mess formed as a result of the spring thaw. Which is not surprising, because the track height is almost knee-deep. Fortunately, a tractor came to the aid of the truck driver.
Kilometer-long traffic jam and stuck cars: a truck in Karelia was pulled out by a tractor
Watch the related video
Pavel said that in a traffic jam that stretched for about seven kilometers and continues to grow, drivers have been standing already since 8 o'clock in the morning. Locals treat tired drivers with pancakes and hot tea.
"The problem area is comparatively small – about 150 meters, but more than 10 hours have passed, and almost no progress has been made. When the reconstruction of the bridge began and the thaw came, such situations arise constantly. Absolute negligence on the part of those who made the bypass road. Now they are filling the road, but it seems to me that this is not a panacea, this filling will be enough for just a couple of days, "the driver shared.