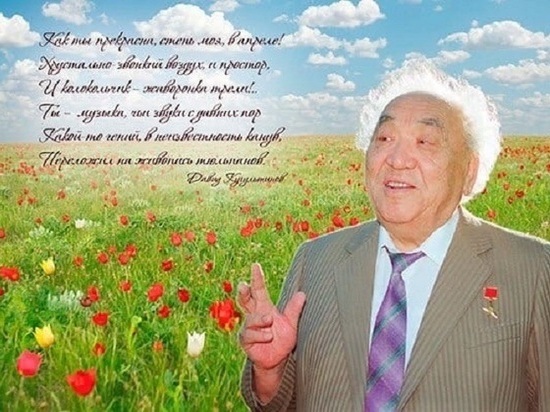 Today, the creative community of the republic celebrates the Day of Kalmyk poetry. The holiday has been established for nine years. Celebrated annually on March 13, on the birthday of the people's poet of Kalmykia David Kugultinov.
People's poets and writers of Kalmykia Andrey Dzhimbiev, Vladimir Nurov, Grigory Kukareka, Eldyshev greet their colleagues in the pen and all lovers of poetry. Video greetings are posted on the website of the Amur-Sanan National Library.
Librarians also prepared a video presentation "The Story of a Poem …" People's poet of Kalmykia Vera Shugraeva. The poet Rimma Khaninova, a guest of the literary drawing room of the National Library, will also read her poems remotely.
In addition, the action "March drops: poetry aloud" has started today on the official website of the National Library, which will end on March 21, on the International Day of Poetry, with a competition of readers.