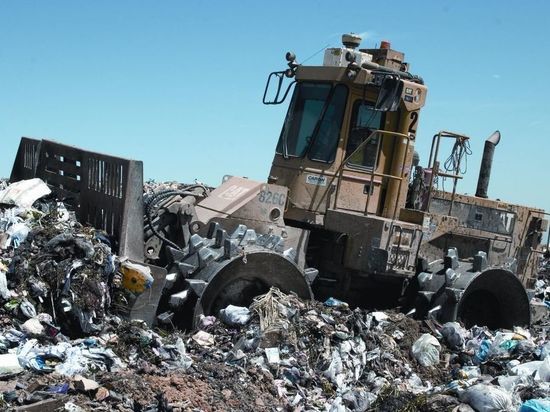 The painful selection and approval of a new site for a landfill near Novosibirsk continues. The previously selected site was rejected after public protests – it threatened to destroy the unique eco-complex of the Izdrevaya River. Now two new sites proposed, but the revision of the concession agreement with the VIS group for the construction of two waste sorting complexes, frozen back in 2019, will take place only in the summer. This was reported by and. about. Minister of Housing and Public Utilities and Energy of the region Elena Makavchik.
The previous plan was as follows: the concessionaire company (VIS group), until 2019, at its own expense, creates a system of communal infrastructure, including two waste processing complexes in the villages of Verkh-Tula and Razdolnoye, and starts processing, neutralizing and burying waste. However, the site near Razdolny, rejected due to environmental protests, froze the entire project. The Novosibirsk authorities and the Vis group rewrote the agreement and sent it back to the Federal Antimonopoly Service of Russia for approval.
"At present, the concessionaire is working on a draft supplementary agreement in order to consider it at the working group in the second quarter of this year," Elena Makavchik said at a press conference at the TASS agency.
The press service of the regional government, referring to the deputy governor of the region, Sergei Semka, reported that a new site for the landfill has not yet been selected: areas are being considered in the area of ​​the villages of Zherebtsovo or Plotnikovo near Novosibirsk, near the village of Razdolnoye – a total area of ​​more than 200 hectares.
"The landfill will be built in accordance with modern requirements: with the use of a geomembrane, which prevents the penetration of toxic leachate into the soil and groundwater, equipping the landfill with a complex for sorting solid municipal waste, which will allow to select useful waste fractions for their further processing, as well as prevent the ingress of to the landfill of hazardous waste prohibited for burial, "the press service said.