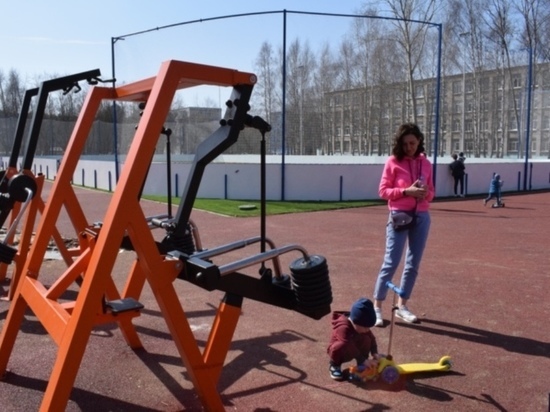 A sports and recreation complex, which includes two running tracks, a hockey rink, a football field, a streetball court, a place for long jump, grounds for street gymnastics and exercise equipment, as well as a tribune for 100 seats and changing rooms and video surveillance and lighting systems, was installed at the end of 2020.
How the complex endured a long winter period was checked by specialists from the city education department, the committee on youth policy, physical education and sports, deputies and representatives of the contractor.
Small flaws were found during the inspection – in some places the rubber coating peeled off, there was a slight subsidence of the soil on the hockey rink, but all of them will be corrected as soon as possible within the framework of the warranty. By the time of the check, part of the work had already been completed – the paint on the stands was renewed, the sides of the box were brought into proper condition.
By the way, the improvement of the sports complex will continue this year – trash cans, benches and an information stand will be installed.