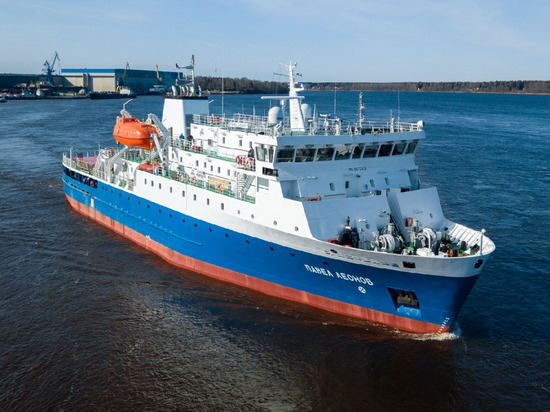 The Pavel Leonov ferry will be fully tested in action. The vessel was taken to Lake Ladoga, where the commissioning team will check all the mechanisms. This was reported in the Nevsky shipbuilding and ship-repairing plant on their Vkontakte page.
So, specialists will test cranes, check the maneuverability of the ferry, check systems and mechanisms. The delivery team will work together with the crew. The tests will take a week in total.
The passenger-and-freight ferry "Pavel Leonov" was built at the Nevsky shipyard in Shlisselburg. Customer – Sakhalinleasingflot JSC. It was named after the head of the island region, Pavel Leonov, who held a high position from 1960 to 1978.
It is designed for 146 passengers, as well as for the carriage of goods, containers and cars. The vessel provides facilities for people with disabilities.
Earlier "MK on Sakhalin" told about the ship "Admiral Nevelskoy", which is also intended to operate on the line between Sakhalin and the Kuriles. At present, it is moving towards the island region and will soon reach Vladivostok.