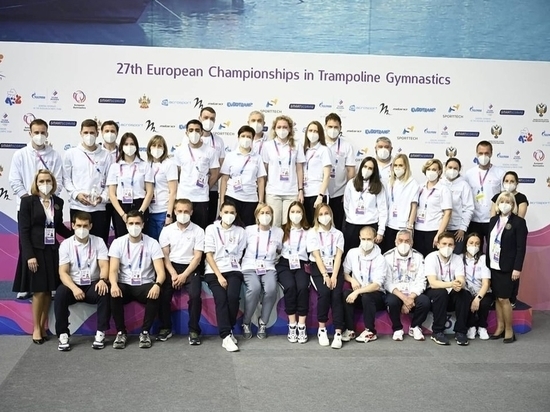 The Russian national trampoline team won the medal standings at the 27th European Championships in Sochi. Competitions were held at the Iceberg Sports Palace from April 29 to May 2. 300 athletes from 23 countries fought for the victory. Sets of awards were played among adults and juniors in individual and team disciplines on a trampoline, a double mini-trampoline and an acrobatic track.
Russian trampolines won 8 gold, 3 silver and 2 bronze medals. Among the winners and prize-winners are Susana Kochesok, Galina Begim, Yana Pavlova, Irina Silicheva, Maria Mikhailova, Alexandra Yanina and Alexander Lisitsyn from the Krasnodar Territory.
Belarus ranks second in terms of the number of medals won – 3 gold and 3 silver. The French team closes 3 leaders, the athletes will take home 1 gold, 1 silver and 4 bronze medals.
Earlier, "MK in the Kuban" reported that Krasnodar trampolines won 22 awards at the Russian championship.