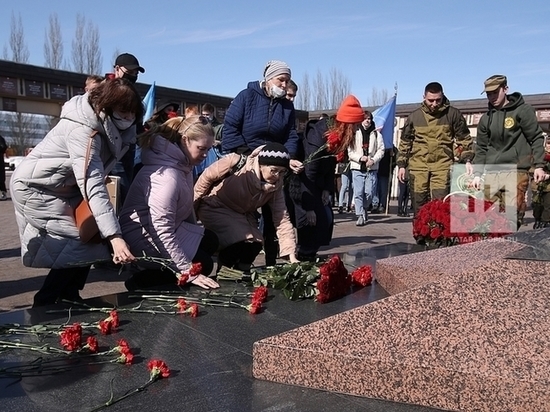 On the eve of the Victory Park of Kazan, a solemn meeting "Watch of Memory" took place. He gave a start to the beginning of the search expeditions. Over 40 search groups will visit places of battles of the Great Patriotic War, reports IA "Tatar-inform".
Since 1993, teams of search engines have made 340 expeditions, 11 thousand dead during the Great Patriotic War have been found and buried. Over 1.5 thousand dead soldiers of the Red Army have been identified.
The chief federal inspector for Tatarstan Viktor Demidov called the search movement a noble and humane deed.
At the rally, the search group "Neftekhimik" from Nizhnekamsk presented the 1941 calendar. This is a copy of the original in the museum. This calendar was published in December 1940, when the country did not yet know about the future tragedy. The calendar was presented to the leaders of the detachments.
In 18 districts of the republic, from February 1 to March 27, a "Memory March" was held, dedicated to the 80th anniversary of the beginning of the Great Patriotic War. 21 search detachments organized propaganda teams in schools.
At the end of the meeting, flowers were laid at the Eternal Flame.