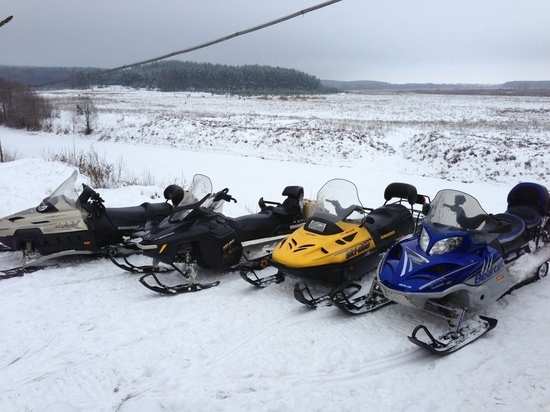 For more than a month, the Tambov police will control the use of snowmobiles, ATVs, snowmobiles and other off-road vehicles by local residents.
Preventive measures within the framework of the Snowmobile campaign to prevent the use of these funds will last until February 20. The raids will be attended by employees of the Department for the Protection, Control and Regulation of the Use of Fauna Objects of the Region, the Road Patrol Service of the State Traffic Safety Inspectorate, the local police and the EMERCOM of Russia in the Tambov Region.
The department of Gostekhnadzor of the region reminds that the responsibility of the snowmobile driver is the same as the driver of the car. Therefore, drivers may be brought to administrative responsibility for violation of traffic rules. Private violations include driving a snowmobile without the right to drive a vehicle of the corresponding category and driving unregistered vehicles.
For the operation of unregistered equipment or without documents, residents of Tambov face a fine in the amount of 1.5 thousand to 2 thousand rubles, and for officials – from 2 thousand to 3.5 thousand rubles, and up to 10 thousand rubles for legal entities.
On the territory of the Tambov region, 635 off-road motor vehicles are registered.