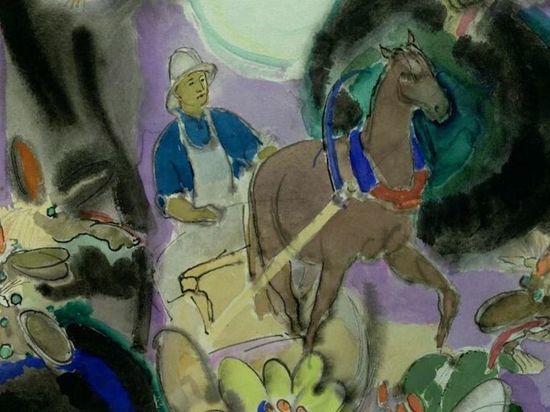 The metro station in Kazan will be decorated with censored posters based on paintings by Baki Urmanche, created specially for the fairy tale "Shurule". Kazan residents will be able to see them at the exhibition dedicated to the 135th anniversary of the birth of Gabdulla Tukay, organized at the metro station of the same name. About this with reference to the acting. Director of the National Museum of the Republic of Tatarstan Alisa Vyatkin reports IA "Tatar-inform".
The exposition opens tomorrow, April 29, at 11:00. Here will be presented enlarged illustrations of the People's Artist of the RSFSR and TASSR Baki Urmanche. As noted by Vyatkina, the exhibited paintings have not yet been shown anywhere due to the censorship of that time.
In addition, the National Museum of Tatarstan in the Kazan airport on the eve opened the photo gallery "I will rush to the height", which displays photographs of the twentieth century, capturing Tukay, his colleagues and associates. The exhibition is also timed to the anniversary date of the birth of the Tatar poet.