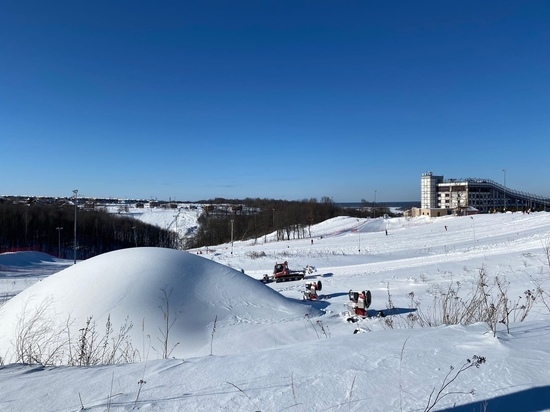 The largest snowman in Russia is going to be built on the Right Bank in Kaluga. So far, a six-meter slide has grown here, which should become its first tier. A message about this appeared on the night of Tuesday, February 16, in the official public of the "Kvan" complex.
"While everything is going in our favorite style, it's difficult! But we will break through as always! Do you think natural snow from snowfalls helped us? And vice versa! It only slowed down the process! Unfortunately, it is not possible to use natural snow for the construction of the lower tier. ", – the message says.
It explains that, due to its crystalline structure, the newly fallen snow is not suitable, since it is too light and fluffy and will not bear the weight of the upper tiers.
The mountain now reaches a height of about six meters, it is planned to pour another four meters of snow, after which it will be possible to move on to the next tier of the future snowman. The work is carried out with the involvement of specialized equipment. The completion date of the project has not yet been announced.