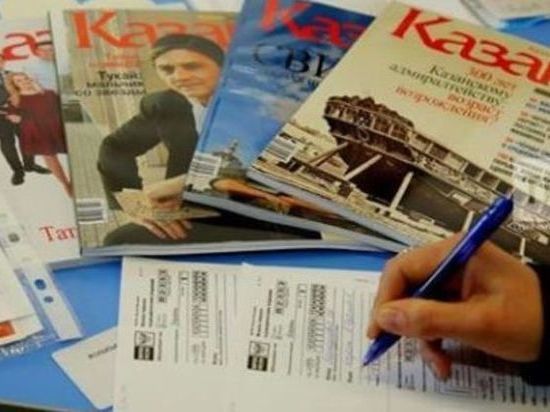 In Kazan, in the cultural center named after A.S. Pushkin hosted a presentation of the April issue of the Kazan magazine, dedicated to the 70th anniversary of its founder Yuri Balashov, reports IA "Tatar-inform".
The issue was called unusual by its editor Albina Absalyamova. It was dedicated, among other things, to the founder of the magazine, Yuri Anatolyevich Balashov. He headed the magazine for 27 years. Balashov's photo on the cover in the form of an astronaut, because April is a space month and the publication he created is something cosmic.
The presentation was attended by the heroes-musicians of different issues of the magazine: the chamber choir of the Republic of Tatarstan under the direction of the honored worker of arts of the Republic of Tatarstan Milyaushi Tamindarova, the chamber orchestra La Primavera under the direction of Rustem Abyazov, jazzman Yevgeny Sokolov, musicians of the conservatory.
Since its inception, Kazan magazine has been rallying creative personalities around itself, so they are always there. The presentation of the Kazan magazine takes place every month in different places, and it is very interesting.
Recall that Yuri Balashov headed the magazine from 1992 to December 2020. He is a laureate of the Syraziev Prize for the promotion of Tatar theatrical art.