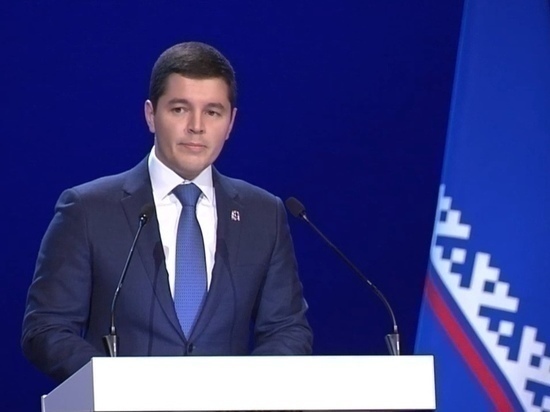 The governor of Yamal, Dmitry Artyukhov, by the end of March, entered the top three heads of regions of the Russian Federation in terms of the number of positive mentions in social networks. The Yamal governor took second place. This is the conclusion reached by experts from the Center for Current Politics (CPC).
The researchers analyzed the messages of users of various social networks concerning the governors of the constituent entities of the Russian Federation, and found out which of the heads of the regions is more often praised and who is scolded on the Internet.
The head of the Yamalo-Nenets Autonomous Okrug Dmitry Artyukhov once again became one of the leaders in the rating of positive references. He ranked second among governors in terms of the share of positive messages on social networks: it turned out that in March 18.44% of Artyukhov's mentions on the Internet were positive. At the same time, the overwhelming majority – over 80% – are neutral messages.
According to the compilers of the rating, the governor of Yamal was most often mentioned in social networks in March in the context of the opening of social infrastructure facilities in the northern region – for example, Artyukhov opened a new kindergarten in Novy Urengoy.
Previously, the researchers also clarified in which social networks governors are most often discussed, this time analysts did not present such a diagram. In previous months, more than half of the messages about the head of the Yamalo-Nenets Autonomous Okrug appeared on VKontakte, and Artyukhov is also often mentioned in Odnoklassniki and Telegram.
In March, the head of the Jewish Autonomous Region Rostislav Goldstein took the first place in terms of positive mention (32.38% of positive messages), the experts gave the third place to the Governor of the Chuvash Republic Oleg Nikolaev (17.81%).
As for negative mentions in social networks, the head of the Krasnoyarsk Territory Alexander Uss was most often discussed in a negative way (31.06% of negative messages). There are also many negative references to the Governor of Khakassia Valentin Konovalov (26.83%) and the head of the Chukotka Autonomous Okrug Roman Kopin (20.84%).