The head of the Donetsk People's Republic Denis Pushilin with his family attended a festive service in the Church of Peter and Fevronia today, according to the official website of the DPR.
The spouse and two daughters of the head of state together with the parishioners blessed Easter cakes and lit candles. It is noteworthy that all the women in the family chose the same black leather jackets, white kerchiefs and dresses in black and white colors to visit the temple.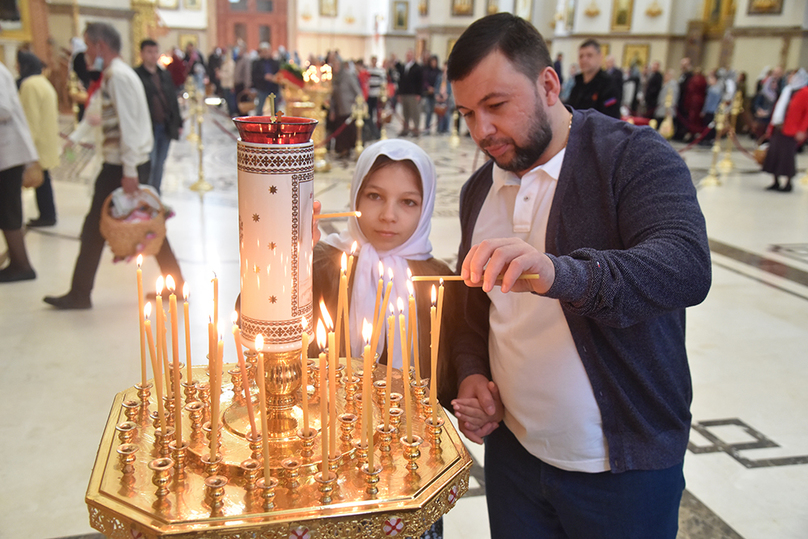 Then Denis Pushilin congratulated all those present on the holidays, noting that moral foundations and national unity are an important component of the formation of our state. The head of the DPR wished his fellow countrymen to feel full life, as well as comfort, warmth and peace.
"Let everything work out!" – added Denis Pushilin.
Read also: How Pushkin Boulevard looked like in Donetsk on Easter.