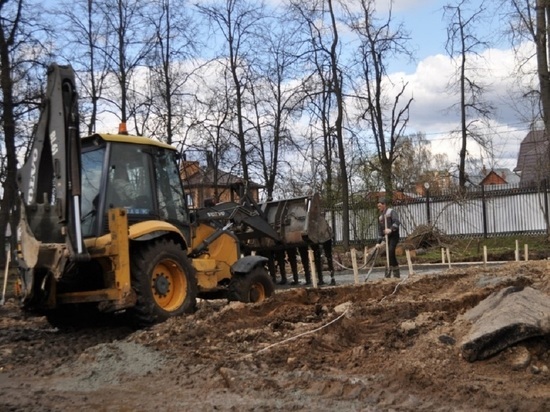 Primary landscaping works in the park named after Oleg Stepanov in the urban district of Serpukhov are nearing completion.
The facility employs 14 people daily. They remove old and emergency trees damaged by bark beetles, with cracked bark and putrefactive changes. The stumps are uprooted.
Also, a concrete base is being set up for a warehouse for storing park equipment. Next week, they will start digging trenches for lighting cables, CCTV systems, sound systems and wi-fi.
The work is being carried out under the "Comfortable Urban Environment" program. The park will also carry out cleaning of the pond with strengthening of the banks, arrangement of paths and flower beds, installation of a children's play complex and a sports ground.