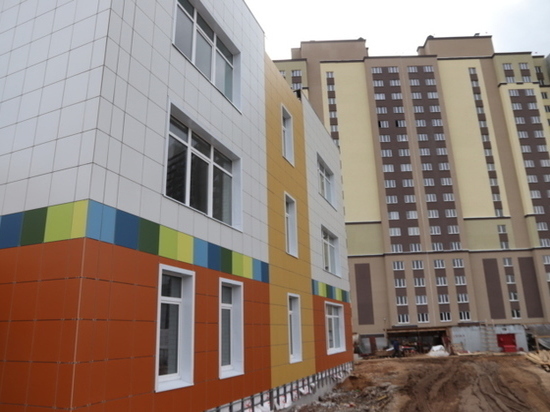 Andrey Naumov, deputy head of the city administration, checked the progress of work at the facility.
Despite the fact that due to restrictions associated with coronavirus infection, the contractor was at one time slightly behind in terms of time, so far the lost time has been made up, and work is progressing on schedule.
The building box has already been built, the roof is insulated, the glazing and facade cladding have been completed, the rough finish has been completed. In addition, a heating system has been installed, and work is being completed on connecting the power supply and sewerage.
As part of the second stage, it is planned to improve the adjacent territory, interior finishing work, as well as the installation of equipment. All major construction work must be completed by the end of this year.
Let us remind you that the kindergarten in the Vidny microdistrict will have 240 seats.