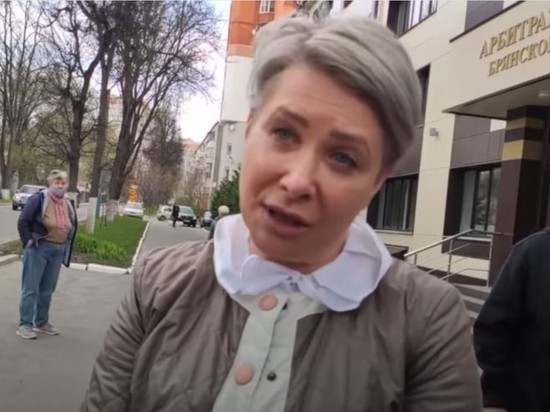 Deputy Mayor of Bryansk Marina Kholina started a skirmish with a local blogger, who came to the official's meeting with residents. Activist journalist Alexander Chernov tried to ask the lady questions about a hot topic for local residents – about cutting down trees in order to expand the parking lot.
A citizen came to the courthouse, where an off-site meeting with residents opposed to the logging was being held. But Kholina did not want to communicate with a lone blogger and demanded that he not take pictures of her. The nervous dialogue lasted for about two minutes, during which the deputy kept stepping on the activist and at the same time demanding that he leave her.
"You are very unpleasant to me. I don't want to stand next to you. Move two meters away from me," the official recalled about the sometimes very convenient recommendation of Rospotrebnadzor and repeated what was said in different variations many times.
The blogger's answer that her personal dislike is not a reason for him to stop his legal activities was not accepted. At some point, the lady's nerves broke down and she began to call the police with complaints about the annoying citizen.
Governor Alexander Bogomaz, however, did not see any violation in the behavior of his subordinate. In a conversation with "Rise", he admitted that the activist had already fed up the officials.
"There is such a Chernov who says that everything is bad in Bryansk …" Bogomaz complained.
According to him, Deputy Mayor Kholina "works, ice palaces, swimming pools, a martial arts palace, schools and kindergartens are rented out with her." And the blogger, in his opinion, is trying to denigrate a good person for the sake of "sensation." The governor added that no one forbids journalists and anyone else to work: "Let them take pictures!"
Read also: "The payment to veterans in Russia turned out to be several times less than in Kazakhstan"