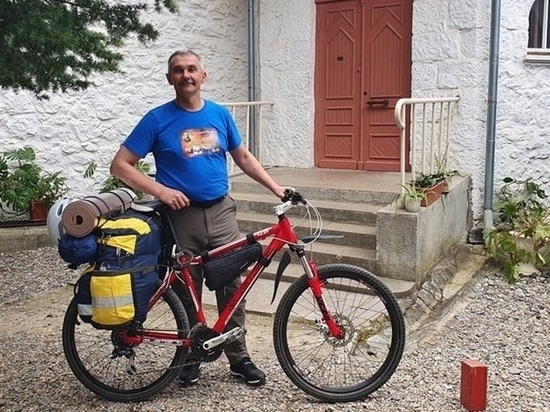 Cyclist Vladimir Ravdugin will run 12 thousand kilometers from Yalta to Sakhalin. The man will devote the trip to Anton Pavlovich Chekhov and will follow the same path as the great writer.
It is reported by "Kryminform". Ravdugin was born in Aleksandrovsk-Sakhalinsky – the very city where Chekhov once arrived and from where his famous work "Sakhalin Island" began. The athlete was blessed in the Crimean house-museum of Chekhov "Belaya Dacha".
"Employees of the White Dacha presented him with a sprout of the Himalayan cedar as a gift, which has been growing in Chekhov's garden of eternal spring for more than a hundred years, and offered the traveler to land it on Sakhalin at the end of the trip as a sign of the continuity of generations and cultural communication between Chekhov's museums," said the director of the museum, Larisa Kovalchuk.
It will take 120 days to get to Ravdugin Island. On the way, he will visit Kerch, Rostov-on-Don, Taganrog, Moscow, Nizhny Novgorod, Yekaterinburg and Khabarovsk.