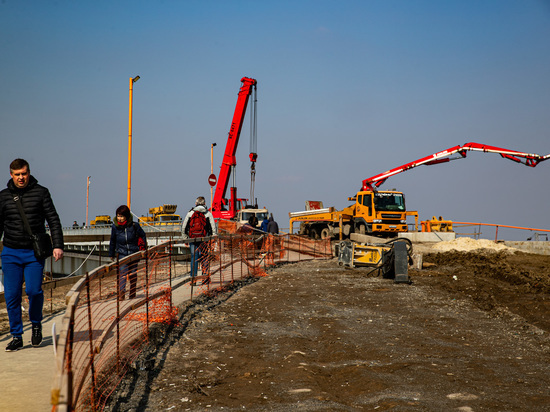 The builders of the bridge on Malinovsky Avenue in Rostov confirmed to the governor that traffic on it would be launched by the end of April. Vasily Golubev visited the main construction site of the Don capital on April 16.
According to the head of the region, the contractor confirmed that at the end of April the passage across the bridge will be opened for public transport and special equipment (ambulance, fire trucks, etc.). The laying of asphalt has already begun on the overpass. It is planned to open traffic for all cars at the end of 2021.
The emergency bridge over the railroad tracks was closed in January this year. The authorities explained this decision by the fact that the existing road interfered with the reconstruction and the construction of a new overpass. Then it caused a wave of indignation of Rostovites and residents of the region. At the entrance to the city through the Taganrog highway, giant congestions formed. Then it was decided to launch several additional electric trains, which somewhat normalized the situation. At the same time, many of our Rostovites are not a standard solution. They drove to the closed bridge, crossed it on foot, changed to public transport to get to work.
Recall that the reconstruction of the Malinovsky Bridge began in the winter of 2020. About 2.7 billion rubles were allocated for the facility. The works are being carried out on a section with a length of more than 1.7 kilometers. 240 meters of them directly overpass. After reconstruction, it should expand to six lanes.