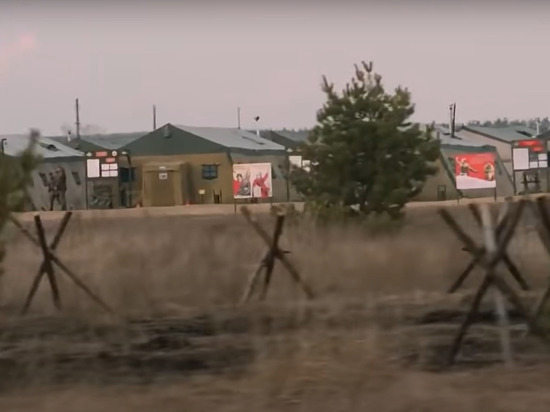 The British Sky News journalist Diana Magney visited the military training ground of the Russian military near Voronezh, which she told about in a program on the channel. She noted that the military camp is located near the Maslovka station, and at one end is adjacent to the summer cottages. The soldiers who noticed the British journalists did not even stop them.
Local residents do not really think about the meaning of what is happening. The interviewed pensioner Nina believes that if Zelensky is not a fool, then he will not start a war. "In any case, it is not he who decides, but the Americans," she said. The woman did not give her last name, adding with the hope that she did not give away any military secrets.
"There are always exercises here, every summer. Stop all this talk about the war, "added local security guard Yuri.
The issue raised the question – Russia intends to warn Ukraine about the undesirability of war by demonstrating its power, or is going to attack itself. "And all of this is in the interest of deterrence? Maybe. But it also indicates that eight years of sanctions have hardly deterred Russia from at least flexing its muscles, if not more, "the report says.
Earlier, Russian Foreign Minister Sergei Lavrov said that Russia has the right to conduct exercises on its territory, but the presence of the American military a thousand kilometers from their homeland in Ukraine raises questions.