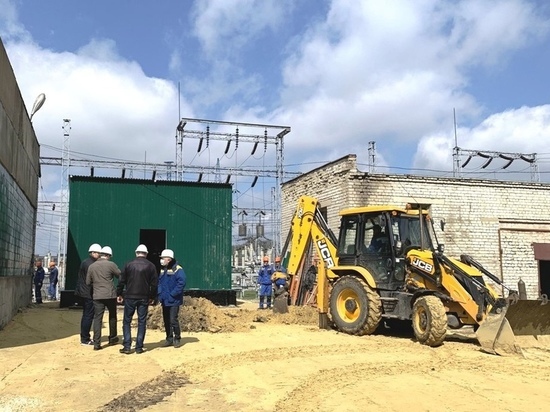 In Tambov, the preparation of the CHPP has begun for the next heating season. Now specialists from 6 regions are working on site, not including the regional center. This allows you to maintain the maximum pace of work.
– Work is in full swing, around the clock and seven days a week. Priority tasks – after we have provided all consumers with hot water – we see the restoration of electricity generation and the supply of steam for enterprises. System protection of automation is planned to be introduced by May 3, including the 6 kV main switchgear to ensure the reliability of power supply to the consumers of the power center, – noted the chief engineer of PJSC "Quadra – Power Generation" Yevgeny Zhadovets.
A temporary building is being erected at the station for the new main control room, which has been destroyed. And design organizations are preparing a plan for creating a shield, where new equipment will be installed. In this case, the old building is dismantled after agreement with the supervisory authorities.
Soon, relay protection and automation equipment for the operation of equipment in the boiler and turbine shop will appear here.
The heat in the Tambov houses was turned off on April 15. Now the heat carrier is supplied to the residents of Tambov in the normal mode: hot water is available in all houses in the CHP circuit.