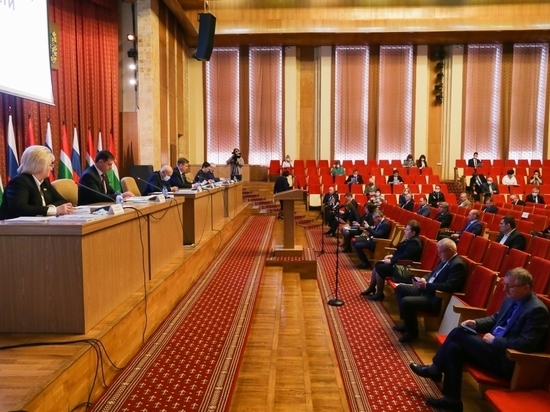 On Thursday, April 15, a session of the Legislative Assembly of the Kaluga Region was held in Kaluga. The deputies adopted many bills that relate to the support of the self-employed, the formation of a youth parliament and the nomination of candidates for deputy.
Thus, amendments were made to the regional law on the development of small and medium-sized businesses. Thanks to them, support measures are now extended to the self-employed in the region. In the Kaluga region, there are already more than 18 thousand of them. Now they will be able to take advantage of preferential loans, guarantees, and rely on consulting.
Changes have been made to the regulation on the formation of the youth government of the region. The number of its members now corresponds to the number of deputies of the regional parliament – 40 people. Districts each nominate one representative, urban districts each nominate, the remaining 12 represent political parties.
Finally, thanks to amendments to the law on the election of deputies to the Legislative Assembly of the Kaluga Region, parliamentary candidates will be able to collect signatures of voters through the portal of state services. However, there should be no more than half of them.
In addition, the Kaluga Electoral Commission now has the right to apply to Roskomnadzor with a demand to block websites on which propaganda materials created with violations are distributed.