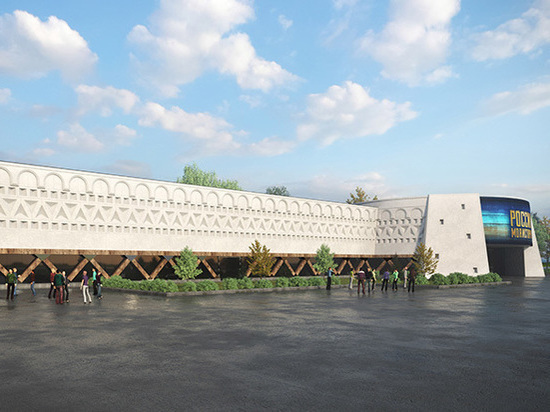 Summer stage and spaces for youth creative clubs may appear in the Pskov park "Russia is my history". As the press service of the regional administration told MK in Pskov, Metropolitan of Pskov and Porkhov Tikhon made such a proposal today, on May 4, at a meeting with Governor Mikhail Vedernikov and representatives of relevant committees.
After discussing the progress of the project to create a multimedia historical park, the meeting participants proceeded to consider options for planning the exhibition and other spaces of the complex. Metropolitan Tikhon made a proposal to equip the summer stage without reducing the number of expositions.
The dialogue also touched on the multimedia content of the museum. Much attention was paid to the issues of creating original regional content for exhibition halls.
We will add that the objects of the multimedia historical park are planned to be united under one legal entity. It is assumed that this will be the ANO Pskov cultural and educational center "My history".