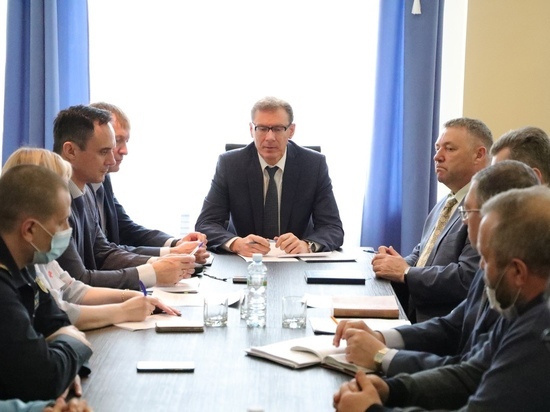 In the Shuryshkarsky district, they understand the reasons for the specific smell on the banks of the Bolshaya Ob River – the residents of the village of Gorki felt a suspicious "aroma". The head of the district, Oleg Popov, spoke about the situation on April 27 on his VKontakte page.
"The preliminary reason for the appearance of the odor may be associated with the breakthrough of the product pipeline on the Ob River in the Khanty-Mansi Autonomous Okrug on March 7, 2021. We immediately reviewed this message at the commission for the prevention and elimination of emergencies and ensuring fire safety. We decided to increase the immersion depth of the water intake pumping stations and to send an air cushion vessel to Azov for water intake. All samples, including those from gauging stations in Gorki and Muzhi, will be sent for examination, "Oleg Popov said.
He emphasized that the Yamalo-Nenets Autonomous Okrug hydrometeorology service had previously measured the water quality at the gauging stations in the villages of Gorki and Muzhi, as well as when leaving Kazym-Mys. All indicators are normal.
"Dear fellow countrymen, there is no reason for panic, but I think that it would be useful to recommend the residents of the villages located on the Bolshaya and Malaya Ob to stock up on water for domestic needs," advised the head of the Shuryshkar region.
Recall that in early March, a fire broke out on the Ob River after a leak on the pipeline.
By the way, one of these days, another phenomenon scared the inhabitants of the Priuralsky region – a dead fish was found on the Sob River. The local administration assured that the cause of death was natural death, and there was nothing to worry about.