Riot police officers of the Russian Guard improve their skills in the field. This was reported in the press service of the department.
The exercise program includes classes in topographic, altitude, tactical, special and engineering training.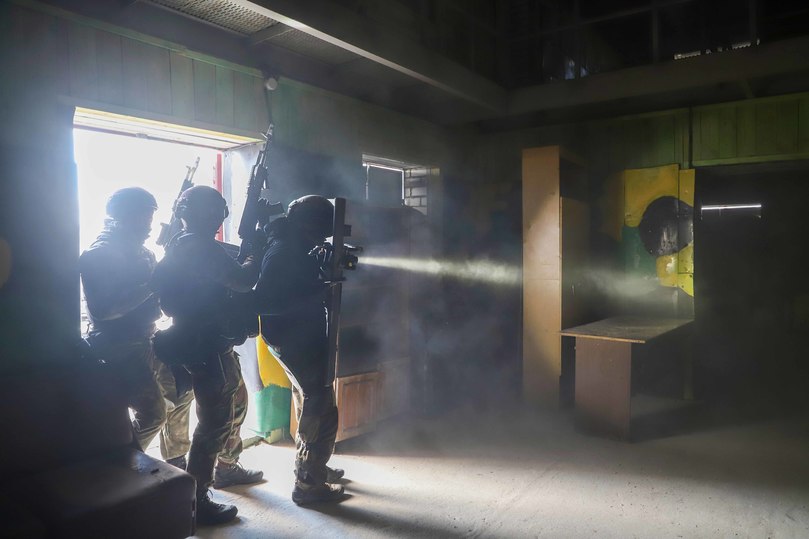 The soldiers have already worked out the skills of "neutralizing" armed criminals in buildings and in wooded areas, freeing hostages. The riot police officers overcame the water obstacle with the help of the cable car, practiced the skills of evacuating the wounded and providing first aid.
"The skills acquired during training are reinforced in practice on field trips and brought to automatism," said the commander of the Ryazan OMON, Alexander Postolov.
The field exit will end with classes on the search and neutralization of armed criminals, compliance with the standards for shooting in the daytime and at night.