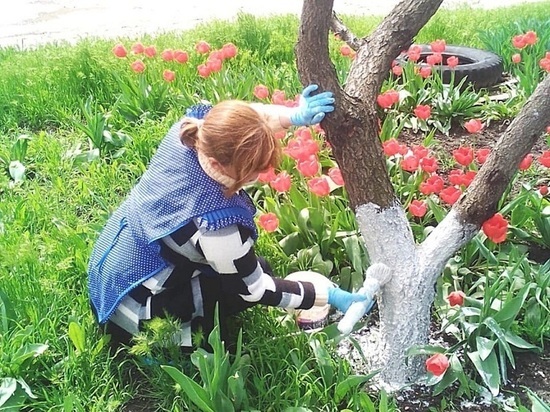 In Kalmykia, employees of the republican territorial integrated centers of social services held charitable actions "Clean House" and "Clean Dvor".
On the eve of Victory Day, social workers of the republic, within the framework of the charitable campaigns "Clean House" and "Clean Yard", put things in order in the homes of their wards – war and labor veterans: they did a general cleaning in their homes, cleaned the courtyards and adjacent territories, dug up gardens, planted flowers.
For example, in the Gorodovikovsky district, 280 elderly and disabled citizens are under the care of the local integrated center. Among them is one former resident of besieged Leningrad, two widows of war veterans, six home front workers and one former underage prisoner of the camp. As reported on the website of the relevant ministry, social workers conducted volunteer clean-ups for all 280 of their wards. In addition to putting things in order in the homestead territories, the veterans' living quarters were redecorated. They also ennobled the burial places of their relatives and friends.