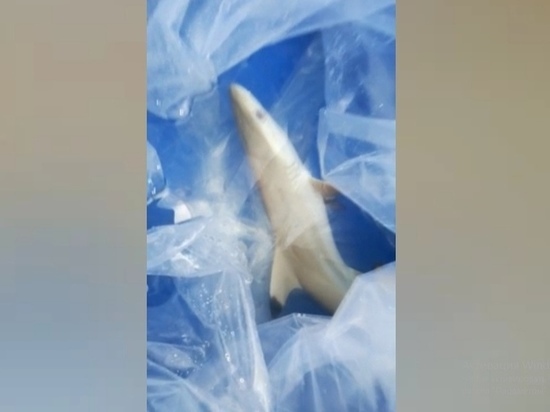 On April 26, in Anapa, on the territory of the Planet Ocean aquarium on Pionersky Prospekt, a shark died. In social networks and the media, information spread that the animal died due to the arrogance of one of the visitors.
According to available information, on Tuesday afternoon, a company of ten adults and children came to the aquarium. Clients, according to a number of resources, began to demand a discount right from the start. Employees went to meet them and took almost a third less for tickets.
Visitors visited the oceanarium itself, a wax museum, an exhibition of dinosaurs and entered the Afrikarium. For a long time, tourists walked from one hall to another, taking memorable photographs.
When the company walked up, it went to the exit and began to demand a refund, justifying this by the fact that they "did not like it." One of the vacationers – a woman – blocked the entrance, which prevented the employees from leaving the establishment, and new visitors to enter it.
At that moment, the aquarium received a message from the airport that a cargo – a shark – had arrived and it had to be picked up. This could only be done by an ichthyologist, who was also held hostage to the situation.
As a result, the scandal lasted about four hours. The employee was still able to leave the facility and go to the airport for the cargo. The box was taken to the aquarium and opened, but it turned out that the shark had already died.
Employees showed the scandalous client a box with a dead animal, in response to which they heard only mocking laughter and the answer: "Not my problem."
As a result, all the money was returned to the problem guests and they will not even demand compensation from them for the death of the mammal.
"We will not demand any compensation for the death of a shark. We are more interested in the issue of morality. Was this behavior worth the life of an animal?" Commented Naira Harutyunyan, an entrepreneur providing services for visiting the aquarium.
The scandalous story became interested in the prosecutor's office.
"At present, the Azov-Black Sea Prosecutor's Office is conducting an inspection. Also, the story will be analyzed by employees of Rosprirodnadzor and the police," the press service of the department said.