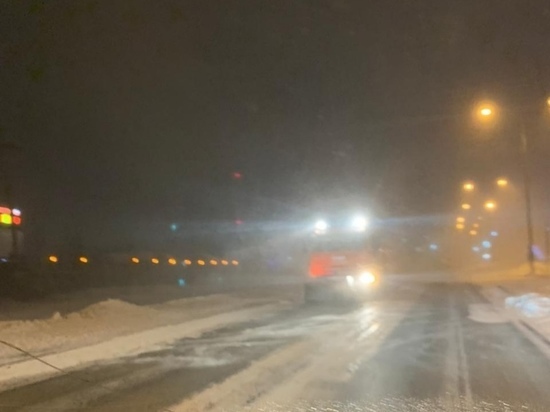 A number of roads in Yamal were blocked on the night of February 8 due to strong winds and snowstorms, the movement of cars was limited in Labytnangi. Several local residents did not manage to get home and were forced to spend the night in a hotel, the head of Labytnangi Marina Treskova told about this on her page on VKontakte.
On the night of February 8, Treskova wrote on her social networks about the situation in the city, in particular, about the blockages on the roads and the measures that were taken in this regard. According to the mayor, due to bad weather, the movement of all types of transport on the ice crossing through the Ob between the cities of Labytnangi and Salekhard and on the Labytnangi-Kharp highway was closed. Due to extremely low visibility, the road to the Obskoy microdistrict in Labytnangi is closed.
On her behalf, for the townspeople who could not go to the center of Labytnangi, a waiting point was opened at school No. 5. For the convenience of residents of the Obskoy microdistrict, who did not manage to get home from the center due to traffic restrictions on the road, near a warm bus stop on Avtostradnaya a bus was installed in which it was possible to wait out the bad weather. Meanwhile, the weather situation did not change, so people had to go to the hotel.
"The roads are closed everywhere, visibility is practically zero. Those who remained in the Obskoy microdistrict and could not get to Labytnangi were assisted in temporary accommodation. Five people will spend the night at the Gazpromtrans hotel, I would like to thank the management of the Yamal branch for their assistance, "Marina Treskova wrote on her page at night.
She added that at night in Labytnangi street clearing from snow continued, 14 pieces of equipment were working on the roads.