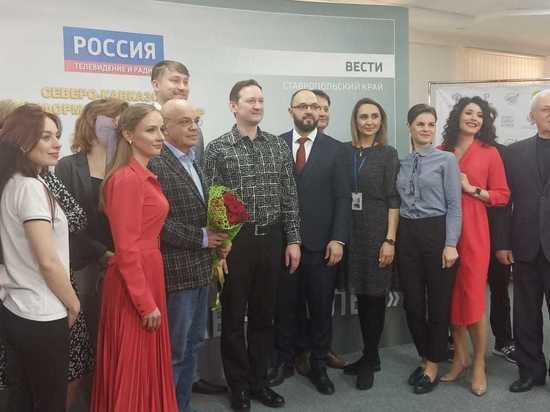 Theater "Satyricon" at the end of April came to perform on tour in the cities of the Stavropol Territory. Immediately after the arrival, the artistic director of the theater Konstantin Raikin and the leading actor Denis Sukhanov gave a press conference in Stavropol at the site of the state television and radio company "Stavropolye".
The Satyricon, who arrived in the Stavropol Territory within the framework of the federal program "Big Tour", was greeted by video link by the head of the theater programs department of Rosconcert Vladimir Cherkasov. He congratulated the theater troupe on the opening of the season after a lengthy downtime in the midst of the pandemic.
Artistic director of "Satyricon" Konstantin Raikin admitted that after such a long break he is "in anticipation of new concerts" and will not give up the pleasure of communicating with the audience.
"A full hall of people is a welcome and unprecedented phenomenon due to the pandemic," said Konstantin Raikin. He noted that in the Russian capital, only half of the audience is allowed today, and in the Stavropol Territory, this restriction has already been canceled. The artistic director of the theater said that the play "Jokers" has already passed with a full house, which "cannot but rejoice."
Konstantin Raikin expressed his position on a number of problems, including on the issue of censorship, noting that in Russia censorship remained "the curse of culture for a long time." The artistic director of the theater himself is categorically against censorship. "I believe that the time when it was canceled brought achievements and progress in the sphere of culture," said Konstantin Raikin.