Residents of SNT "Zvezdochka" in Yuzhno-Sakhalinsk quarreled with the travel agency "Friends-Pokhodniki". The latter organize snowmobile tours to beautiful places, and they chose a country road as a parking lot, blocking the passage to private houses. The parking lot was also not equipped with toilets: therefore, human waste remains directly on the snow.
A video recording of one of the critical moments of the conflict was shared by the Dachnye Novosti telegram channel. One of the residents of SNT is in conflict with the representative of Friends-Hikers Stanislav Stepanov: the conversation is in a raised voice and with a lot of obscene words. Social networks also report that one of the residents of Zvezdochka Natalya Anpilogova received not only verbal rebuff from Stepanov: she complained of assault.
Summer residents of the Sakhalin SNT obscenely swear with the annoying travel agency
Watch the related video
Sakhalin summer residents are at war with tourists for the road
Watch the related video
In response to the request of the summer residents, the traffic police replied that parking in the middle of the roadway is certainly not the case, and they will ask the Yuzhno-Sakhalinsk administration to install road signs there.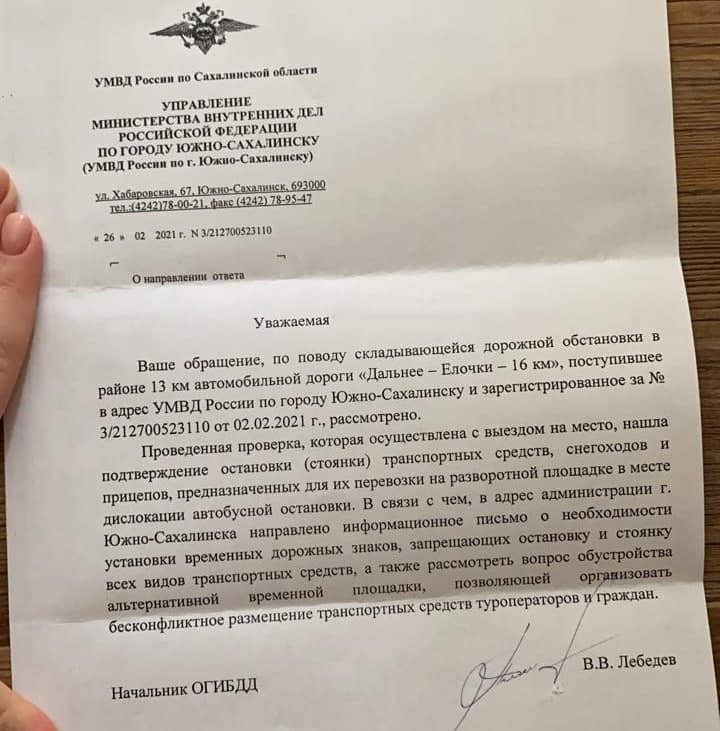 So far, the department cannot do anything more, the conflict continues.