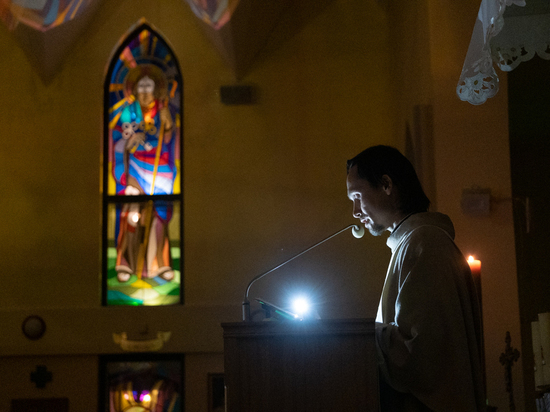 Traditional Easter services will be held in the Cathedral of St. James in Yuzhno-Sakhalinsk in the coming days from April 1 to April 4. The rector of the parish, Father Robert Balek, invited Sakhalin residents to Catholic Easter.
Festive services will be held in a Catholic church at Pobedy Avenue, 26B. On April 1 and 2, the service will begin at 6 pm, on April 3 – the night liturgy, which will begin at 10 pm, and on Sunday – Easter. It will start at 10 am.
There is a whole month difference between Catholic and Orthodox Easter this year. This is due to the differences between the Gregorian and Julian calendar, explained Robert Balek.
And the next weekend after Easter, the Cathedral will host the Spring Festival – concerts of organ and classical music. This time, organ music performer Hiroko Inoue and flutist Pavel IO from Japan will take part in them.