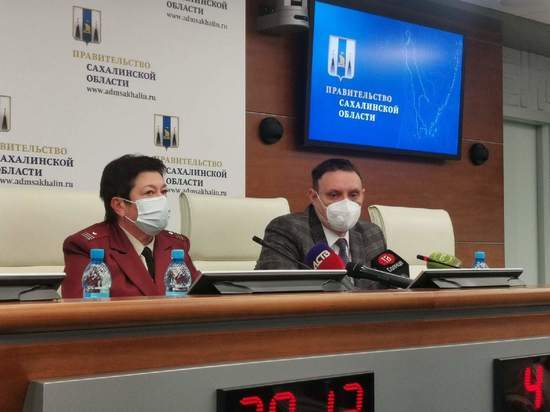 Sakhalin Minister of Health Vladimir Kuznetsov, at a briefing on the situation with coronavirus in the region, refused to tell the journalist of a Japanese newspaper information about the cases in the Kuril Islands.
A reporter for the Hokkaido Shimbun newspaper asked how many infected, recovered and vaccinated people live in Iturup, Kunashir and Shikotan. The minister replied that he did not understand why he needed these data.
"I have a common incidence of all. And I do not understand why I should give information to a Japanese correspondent exclusively on the Kuril Islands. This is our territory, to which he has nothing to do. He was interested in the issue of vaccination – yes, please. And why should I give him the number of cases, deaths, and in general on what basis? ", – quotes Kuznetsov as the agency" Sakhalin-Kuriles ". Kuznetsov added that he is authorized to provide information throughout the region.
Earlier, Japan assured that it would continue to actively communicate with Russia on the issue of the Kuril Islands. The neighboring country considers a number of the ridge islands to be illegally occupied, the position of the Russian Federation is unchanged: sovereignty is untouchable, the lands are Russian.