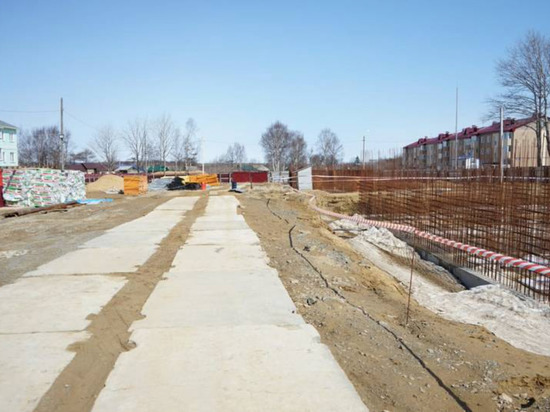 The Governor of the Sakhalin Region criticized the pace of housing construction in Nogliki. Since December 2019, when the contractor received an advance payment, they have not been able to complete the construction of two apartment buildings on Petrova Street. The builders were given time until the end of the year to hand over the houses.
"We take the object under strict control. The contractor must arrange for a normal workflow, draw up schedules as it should be. At least one house must be commissioned by the end of this year, "noted the deputy chairman of the regional government Sergei Olontsev.
Valeriy Limarenko noted that the priority task in the region is to liquidate the emergency housing stock. And such a delay in terms is unacceptable, especially since similar houses in the districts are being built in a maximum of one and a half years.
These houses and two more on Tymskaya Street, which are planned to be commissioned in 2022, are intended for the resettlement of 112 families. The volume of emergency housing in Nogliki exceeds 35 thousand square meters. Therefore, the municipality should increase the speed and volume of housing construction, added the regional government.